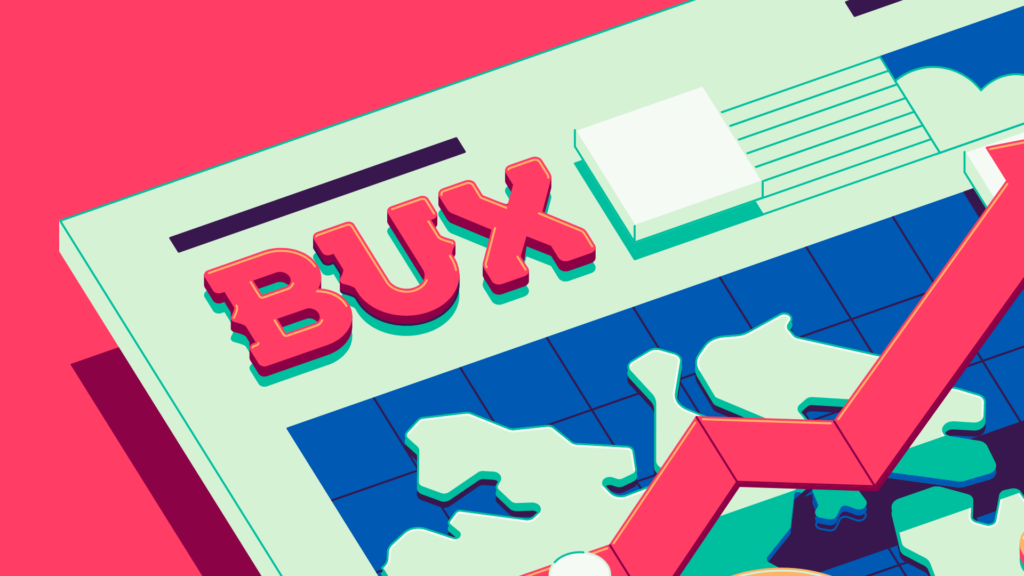 Apple to unveil earnings on July 30: what to expect
News
Tech giant Apple will deliver its earnings report for the third business quarter on July 30, 2020. So, what can we expect to come out of Cupertino next week?
Here's what you need to know:
Analysts expect earnings per share of $2.01, down from $2.18 in the year-ago quarter.
Sales are expected to come in at $51.51 billion, down from $53.81 billion in the same quarter last year.
COVID-19: we know that iPhone sales declined in the second quarter. Apple's cash cow could also disappoint in the third quarter.
COVID-19: the impact on Apple so far
This earnings season has been dominated by the coronavirus pandemic, and Apple hasn't escaped without a few bruises. Apple stores around the world were closed in March, and then slowly opened in May (and then closed again, in the case of the USA!)
Last quarter, Apple held up okay despite the pandemic. The company reported sales of $58.3 billion and earnings per share of $2.55. But how will it fare this time?
One thing we know for sure: Covid-19 has hurt iPhone sales. And the iPhone is still Apple's most important product, accounting for more than half the company's total sales. iPhone sales dipped 7% in the second quarter (compared to the year-ago quarter) as sales in China slowed to a trickle.
Luckily, Apple's 'Services' business came to the rescue, posting record sales. Services include the App Store, Apple Music and Apple TV+. No surprise here! Everyone is devouring content to pass the time during lockdown. Services revenue increased 17% year-over-year. Wearables (Apple Watch, AirPods) also grew in the second quarter, with sales up 23%.
… and what's coming?
The most important thing to watch is iPhone sales. Have they recovered after the dip last quarter? News out of Apple's biggest suppliers suggest that they probably haven't.
Samsung just hit Apple with a $950 million fine for not buying enough OLED displays in the last three months. Looks like Apple ordered fewer screens than the minimum contract.
This means iPhone sales are probably looking weak in the June quarter. And it's not just because of the lockdown. Rising unemployment, especially in the US means consumers aren't exactly rushing to buy new phones. China's business might be able to balance out the downturn as the Chinese economy gets back on its feet. It all depends on whether Chinese consumers are in a buying mood again.
The Services department could, once again, be the saviour in this quarter. But don't forget, Apple has big competition here (Netflix and Spotify, to name just two). The company's high production costs and expensive licenses could also eat into those profits.
Let's talk numbers
Analysts expect earnings-per-share to come in between $1.55 and $2.47 in the third quarter. On average, this means an EPS of $2.01, down from $2.18 in the same quarter last year.
Let's take a look at sales. We're expecting somewhere between $42.8 billion and $55.84 billion, an average of $51.51 billion. For comparison, here's a look at the same quarter in 2019: $53.81 billion.
In simple terms, we're expecting Apple's revenue and profits to come in lower than last year.
A look at the stock
The sales and revenue numbers might look grim, but Apple stock has been in a good mood lately. It went down in March like the rest of the market, briefly touching $212. Since then, the stock has recovered nicely, also following the trend, and is now above $380.
Wall Street is still very optimistic about Apple stock. 32 out of 38 analysts give Apple a "Buy" or "Strong Buy" rating. Six rate it as "Hold." And sell? Not one of them. The average price target for the share is $367. Some optimists even have an eye on $500 in the long run.
Final thoughts
As I said, investors will be watching the impact of Covid-19 and store closures very closely. Consumers are spending less money as unemployment ramps up, so a brand new iPhone is definitely not a "must-have" this year.
One thing to look out for is the new iPhone, which should be revealed in September. However, there are probably coronavirus-related production delays, so deliveries might take a little longer than usual. If that's true, it's more bad news for Apple.
On the other hand, if other segments like Services continue to grow, Apple could finally free itself from the iPhone addiction.


All views, opinions and analyzes in this article should not be read as personal investment advice and individual investors should make their own decisions or seek independent advice. This article has not been prepared in accordance with legal requirements designed to promote the independence of investment research and is considered a marketing communication.