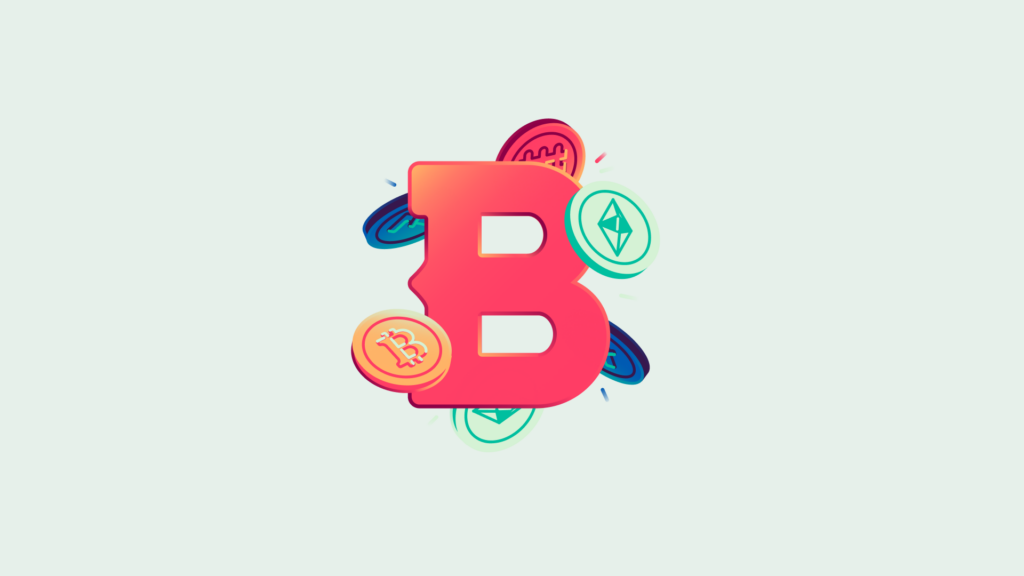 BUX Crypto Catch-up: Bitcoin to $100k Says Wozniak
Crypto
Every month from now on, we'll bring you an update on the crypto market. In this first edition, we'll explore how Bitcoin has been affected by the war in Ukraine and how crypto is playing an increasingly important role in payment transactions.
We also have news from the metaverse. Two giga-banks have announced plans to invest in virtual land and real estate in the metaverse. Blockchain technology plays a crucial role in this.
Ukraine war and the impact on Bitcoin
The war in Ukraine and the sanctions imposed on Russia have created a lot of uncertainty in the financial markets and indeed the crypto markets. When Russia invaded its neighbour in late February, Bitcoin fell almost 8% to $34,000. As usual, this had a knock-on effect for the rest of the crypto market, dragging down other coins like Ethereum by 10%.
Since then, however, Bitcoin has recovered all of its losses since the war began, and many people still believe in its future. Steve Wozniak – the co-founder of Apple – for example, recently said he expects Bitcoin to hit $100,000 in the near future.
Crypto's growing importance in payment transactions
In early March, Alex Born Yakov, the deputy minister at Ukraine's Ministry of Digital Transformation, reported that the country has received nearly $100 million in donations in crypto. Approximately a third of that amount went via a fund managed by a Ukrainian crypto exchange called Kuna.
The rest of the donations were sent to various smaller funds, such as NGOs and other initiatives. A large amount was even sent to Pussy Riot, the Russian punk rock group. They set up a decentralized autonomous organization called UkraineDAO that collected and donated ETH to Come Back Alive, a Ukrainian NGO that helps Ukraine's military defend itself against Russia. More than $5 million has been raised so far.
At the same time, there is speculation about Russian oligarchs using crypto to move their capital after being sanctioned by the west. However, there is little evidence to support this.
El Salvador's Bitcoin 'volcano bonds' delayed
El Salvador was famously the first nation in the world to make Bitcoin legal tender. Since then, they have made it a core part of their economy. The country wants to build a 'Bitcoin City' at the foot of the Conchagua volcano. The new city will be financed through Bitcoin mining, using geothermal energy from the country's volcanos. El Salvador will issue 'volcano bonds' worth up to $1 billion. Bond-holders will receive 6.5% annual interest for ten years.
However, those volcano bonds have been delayed from the original launch date of March 15th due to the unstable political situation around the world. Volcano bonds may now launch in April. El Salvador is not the only country integrating a Bitcoin economy. Honduras is considering a law to make Bitcoin legal tender. The issue is also being discussed in Malaysia.
A sigh of relief after EU decision
Back home in Europe, there was an important regulatory decision around crypto recently. In mid-March, the members of the European Parliament's Committee on Economic and Monetary Affairs voted against the Markets in Crypto Assets (MiCA) bill. That is very good news for the crypto world. The MiCA could have effectively banned proof-of-work-based crypto mining within the EU.
The bill also touched on other crypto-related topics such as rules for all major cryptocurrencies, stable coins, mining and exchange platforms. The representatives of the MiCA have until January 1, 2025 to submit a revised proposal.
Gigabanks enter the metaverse
The metaverse has become a major trend in the crypto world lately. HSBC, one of the largest banks in the world, hasbought a piece of virtual real estate in The Sandbox's metaverse. The bank aims to use this space to engage with sports, e-sports and gaming enthusiasts.
Traditional financial institutions are increasingly crossing the blockchain bridge. In February, JPMorgan opened a virtual lounge in Decentraland, a popular metaverse world built on the Ethereum blockchain. The US giga-bank estimates that the emerging virtual space has a potential market of $1 trillion annually. It's clear that crypto and blockchain are important for the metaverse. Could Ethereum become the most important cryptocurrency of this virtual world in the future?
Thanks for reading our first BUX Crypto Catch-up! We'll be back next month with even more news from the crypto universe.
Investing in crypto?
Make sure you only invest with money you can afford to lose. Cryptos are still very volatile. If you're new to this world, visit our Knowledge Centre where we give you the tools to make informed investment decisions. Best of all, it's completely free so take advantage of it!
Trading in digital currencies involves risks. You can lose your investment.
–
All views, opinions, and analyses in this article should not be read as personal investment advice and individual investors should make their own decisions or seek independent advice. This article has not been prepared in accordance with legal requirements designed to promote the independence of investment research and is considered a marketing communication.