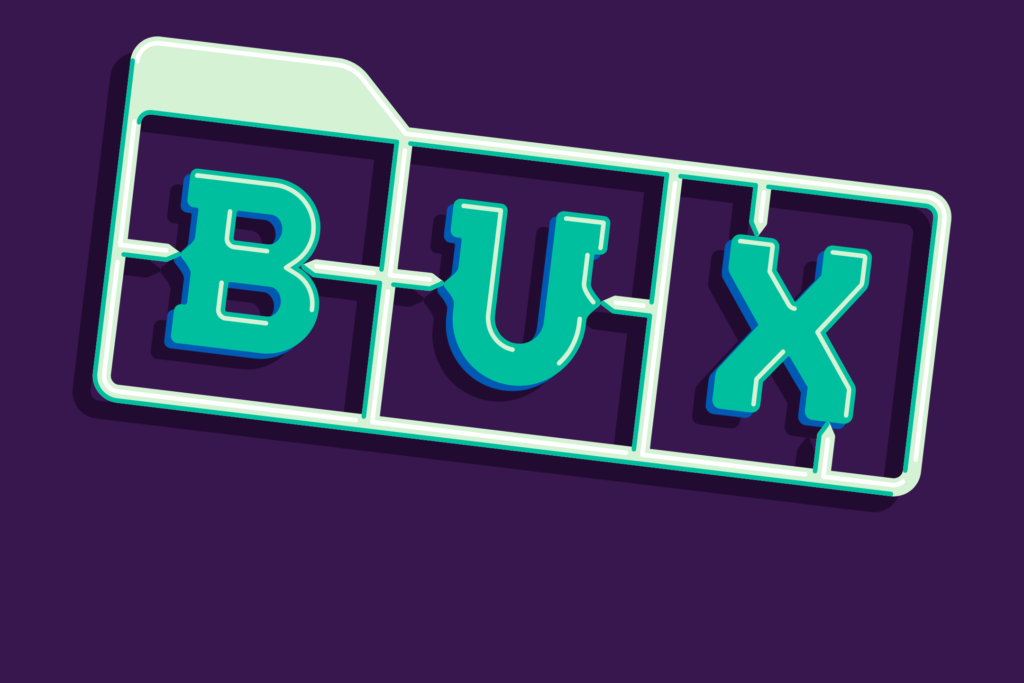 We started BUX Zero with a mission to help people build a better financial future by doing more with their money. Since we launched the application in September 2019, we've made investing accessible to hundreds of thousands of everyday investors. We pioneered commission-free investing in Europe by offering a smooth and straightforward app, and by building a strong brand our clients love.
Today we are announcing the evolution of our brand, a major step towards empowering everyone to build up wealth for later through investing. Our brand is growing to incorporate an inspiring visual identity that strengthens our mission and complements the simplicity of our app.
Why are we drawing inspiration from "building"?
Our goal was to integrate the concept of "building" throughout the whole user journey – from the very first time you get in touch with BUX Zero to the moment you've made investing an essential part of your financial future.
Because similar to investing, building means constructing by putting parts together and developing according to a systematic plan. You build your financial future by consistently investing in stocks and ETFs, by spreading your risks and diversifying your portfolio, by growing your financial knowledge over time, and making informed financial decisions.
Not everyone's plans for the future are the same. Some are working hard to buy a house for their family, some would like to retire early and travel the world, and some are dreaming of owning the latest Tesla. But no matter what our goals in life are, we at BUX believe that investing can help with building this future.

Nick Bortot, CEO of BUX
Colour with a lot of depth
Colour speaks volumes. It attracts and moves people. Together with our Community, we have selected a vibrant new primary colour. Aside from being distinct, our new colour is sophisticated and empowering.
Pleasurable and readable font
Fonts play a big role when it comes to the apps you are using daily. We chose a new font that has the perfect balance of practicality and creative expression which is at the core of our distinct style.
Inspiring illustrations
We imagined a world where everyone can build their financial future using various elements in a way that works for their unique goals. Whether it's about stocks, ETFs or zero commissions – you will recognise our mission in every element.
We have been working hard on this project with the ambition of bringing renewed delight into your experience with BUX Zero. We sincerely hope you will enjoy the results.