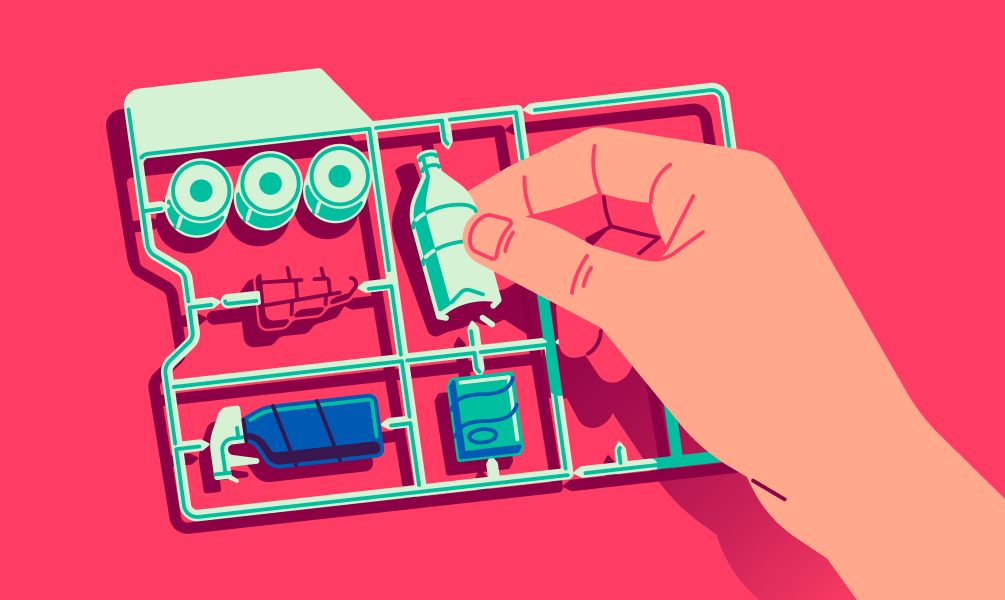 Earnings season is back! What to expect from Q1 earnings 2022?
News
The first quarter of 2022 has been rocky for the stock market, with war in Europe, inflation, supply chain problems, Russian sanctions and Covid spikes in China. Many speculative stocks are down but the market in general has held up quite well. Will it continue like this? Here's what you can expect from the first quarter earnings reports of 2022.
First, what is earnings season?
Earnings season is when most public companies release their quarterly results. In simple terms, companies reveal their profit and revenue for the previous quarter, as well as forecasts for the future. If you want to know more, you can check out this article.
How will war and inflation affect earnings?
After putting the worst of the pandemic behind them, most companies were beginning to recover. But the calm was short-lived as Russia invaded Ukraine on February 24th. Geopolitical uncertainty is growing which is aggravating pre-existing supply chain issues and impacting oil and natural gas prices.
All this is generating inflation rates that we haven't seen in decades. On average, the CPI of the 19 eurozone countries stood at 7.5% in March (year-over-year), according to Eurostat.
So this quarter's results come at a difficult time! And even before the Russian invasion, analysts were expecting a slowdown in growth for most sectors.
What can we expect, in general?
Traditionally, companies in countercyclical sectors perform better during periods of high inflation. Which sectors are countercyclical? Generally speaking, it refers to companies that produce essential goods and services that everyone needs to purchase, such as energy, food, hygiene, health and telecommunications.
And which sectors are cyclical? Those that provide non-essential services or products such as cars, leisure, fashion and tourism, for example. If you want to know more about the differences between cyclical and countercyclical sectors, you can read this article.
What companies will perform well?
Three sectors seem to be emerging stronger in the current climate.
Energy: Companies in this sector were already increasing their profits as a result of rising oil prices, even before the war in Ukraine. So oil companies and natural gas companies, such as Shell or Repsol, have seen their stock prices rise. Renewable energy companies, such as Solaria and First Solar, could also benefit by providing an alternative to Europe's heavy dependence on fossil fuels from Russia.
Defence and cybersecurity: One side effect of the war is a profound change in attitudes towards defence spending: all NATO countries will increase their military budget, and stock markets are already reflecting those expectations. In that sense, American company Lockheed Martin or the German group Rheinmetall are very well placed. In the cybersecurity sector, Palo Alto Networks is one of the most important companies in the world.
Chips and semiconductors: US companies like Intel and Nvidia, and Dutch company ASML, remain in high demand, and their growth prospects for 2022 are good. The supply chain crisis could, however, be challenging for some of these companies.
Which companies might struggle?
Almost all companies, from food producers to fashion brands to services like Netflix, have raised their prices to try and keep up with inflation. But companies cannot avoid the inflation problem simply by raising their prices. Why not? Because wages aren't rising! Although inflation rose to 7.5% in March, wages have not risen at the same rate, so companies can't raise prices too high. For that reason, companies related to tourism, cars, non-essential appliances or sportswear, for example, could suffer more than the rest because their products and services are not essential.
In addition to general inflation, we must take into account the large increase in the cost of energy and the scarcity of raw materials, which affects a large number of companies. And let's not forget the supply problems, which are still unresolved.
On the other hand, the Fed is already raising interest rates in the US, and the ECB could do the same in the eurozone. This will increase the interest on loans to companies, as well as mortgages to individuals. In turn, this could benefit banks like JPMorgan Chase or Citigroup in the United States, or Banco Santander and Deutsche Bank in Europe. However, rising interest rates could slow down economic growth overall.
What does earnings season mean for you and your portfolio?
Earnings season is the best time to figure out if a company's expectations are in line with reality. And the share price could be volatile if the results differ from analyst expectations.
As an investor, you can use this volatility to your advantage. However, with opportunity also comes risk. If you're investing for the long-term it's important that you don't make investment decisions based on short-term information.
And even if you're just getting started, it's always a good idea to pay attention to earnings season. It will help you better understand macroeconomics, business economics and the markets. All of this will help you make better investment decisions!
–
All views, opinions, and analyses in this article should not be read as personal investment advice and individual investors should make their own decisions or seek independent advice. This article has not been prepared in accordance with legal requirements designed to promote the independence of investment research and is considered a marketing communication.