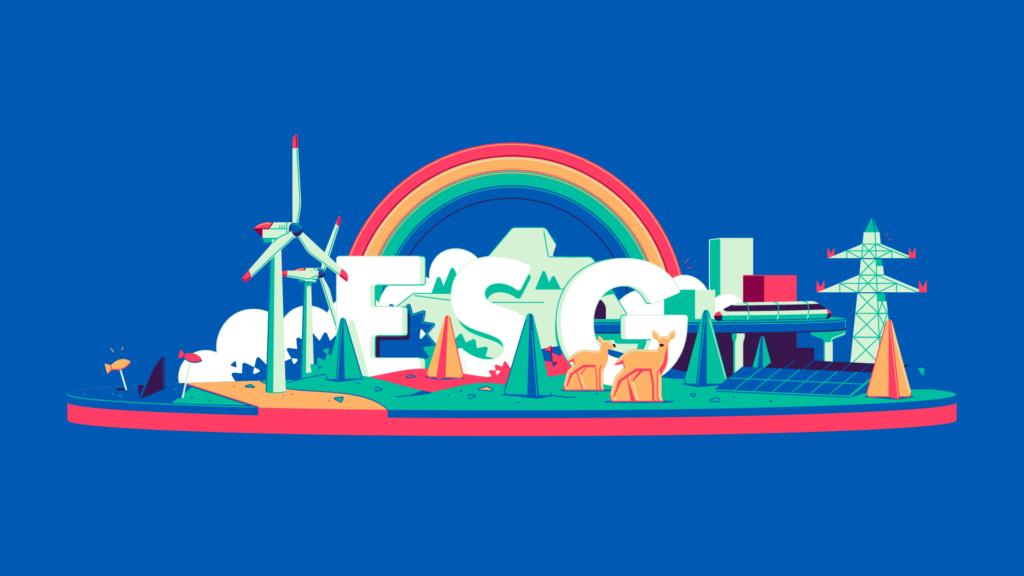 In this article, we will introduce you to the UBS USA Socially Responsible theme ETF.
June is home to World Environment Day and we're using this as an opportunity to talk about sustainable investing and why it's so important. As part of it, we would also like to highlight specific ESG ETFs that you can invest in using BUX Zero.
ESG funds invest in companies complying with certain Environmental, Social, and Governance (ESG) standards. You can find more information on sustainable investments in this article.
We already had a look at the Lyxor Europe Socially Responsible theme ETF in our previous article. This time, we will introduce you to another ESG fund available on BUX Zero:
ISIN: LU0629460089
This ETF fully replicates the MSCI USA Socially Responsible Index, which includes around 125 North American companies scoring higher than their peers in ESG terms.
Its biggest constituents are Home Depot (5.33%), Procter & Gamble (4.94%) Microsoft (4.90%) Disney (4.73%) and NVIDIA (4.64%) as of the end of April 2021. Please note that those percentages are subject to change.
Managed by the UBS
The ETF is managed by Swiss investment bank UBS. Founded in 2011, the fund now manages around $ 1,934 million in assets. That is good news because large funds benefit from higher economies of scale, tend to be more liquid, and are less likely to be liquidated than small ones.
Instead of reinvesting dividends automatically, the UBS USA Socially Responsible theme ETF distributes them to investors twice a year. So if you want to reinvest your dividends you have to do it yourself.
What about the risks?
Important to know: The UBS USA Socially Responsible theme ETF is subject to currency risk for European investors since its stocks are denominated in dollars and the fund has no currency hedging mechanism. Its total expenses, so the sum of expenses charged by the fund manager, amount to 0.22% a year.
The ETF has a risk profile of 6 on a scale from 1 to 7. This means expected rewards are quite high, but well, so are the risks. Before you invest, please check if the ETF fits your investing goals. Read more on its KIID document for further details.
If you wish to start investing in this ETF right away, you can find it here in the app. Still not sure how to find the right ETF for your needs? Visit our ETF knowledge centre and learn all the things you need to know about ETFs.

In our next article, we will introduce you to the Lyxor All-World Socially Responsible theme ETF.
—
Join the BUX community to discuss investing strategies with other investors.
Not yet a BUX Zero user? Download the app, top up your account and get a free share.
—
All views, opinions, and analyses in this article should not be read as personal investment advice and individual investors should make their own decisions or seek independent advice. This article has not been prepared in accordance with legal requirements designed to promote the independence of investment research and is considered a marketing communication.