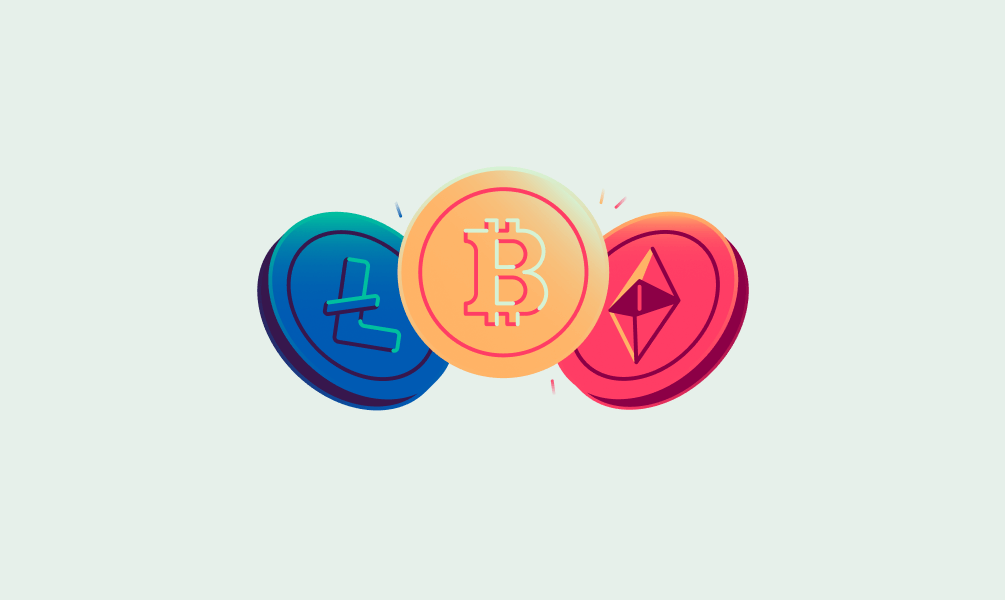 Investing in Crypto With BUX Zero: Here's How It Works
Crypto
You can now invest in crypto with BUX Zero alongside your portfolio of stocks and ETFs. That means you can build and manage a super diversified portfolio from one app.
In this article, we explain how you can buy and sell crypto in the app, how we ensure that your investments are safe, and what the costs are.
If you're new to crypto and you want to learn more, then start with this article. It's a simple guide where we explain exactly what cryptocurrencies are.
How to buy cryptocurrencies on BUX Zero
Select the cryptocurrency you want.
Enter the amount you want to spend.
Set whether you want to display your order in crypto or in euros (for example €500 or 0.25 BTC).
Check the amount entered (the minimum order is €7).
Confirm your purchase*
*The final cash amount may be slightly higher or lower than what you entered. That's because we execute the trade denominated in crypto. For example, you may enter €500 as the purchase amount, but your order may be executed for €498 if the market moves during that time.
How to sell cryptocurrencies
Enter how much crypto you want to sell.
Check the entered amount.
Place your sell order.
What about the costs when you invest in crypto?
Currently, cryptocurrency orders are Market Orders that incur 0.5% commission. However, if you hold 1,000+ BUX Tokens in your BUX Zero account – then commissions on crypto orders will be waived. You can view the detailed explanation of costs here.
How is your crypto portfolio secured?
Your crypto portfolio is protected by Fireblocks
BUX Zero works with an acclaimed security platform provided by Fireblocks to make sure trading crypto is secure. With the help of Fireblocks, we ensure that your investments are well-protected by cryptographic technology called multi-party computation (MPC) and a strict security policy.
Encrypted traffic
All communications with BUX Zero are encrypted all the way to our servers, with the encryption of at least TLS version 1.2, as required by the Payment Card Industry (PCI) standards. In addition, we closely monitor all traffic patterns to keep out potential malicious parties. We also monitor funds in real time, keeping most funds in cold storage.
Strict processes and audits
The security of your investments is very important to us. To securely store your cryptocurrencies, we work internally with strict processes. For example, we undergo regular internal and external audits. We also conduct penetration tests and host regular training and awareness sessions for our employees.
Are you interested in investing in crypto?
Crypto is still very volatile so make sure you only invest money you can afford to lose. While crypto can provide high returns, there is always the risk of (partially) losing your money. If you want to learn more, visit our Knowledge Centre. The Knowledge Centre is free and contains all the tools you need to make informed investment decisions. Now you can build your wealth with confidence.
–
All views, opinions, and analyses in this article should not be read as personal investment advice and individual investors should make their own decisions or seek independent advice. This article has not been prepared in accordance with legal requirements designed to promote the independence of investment research and is considered a marketing communication.