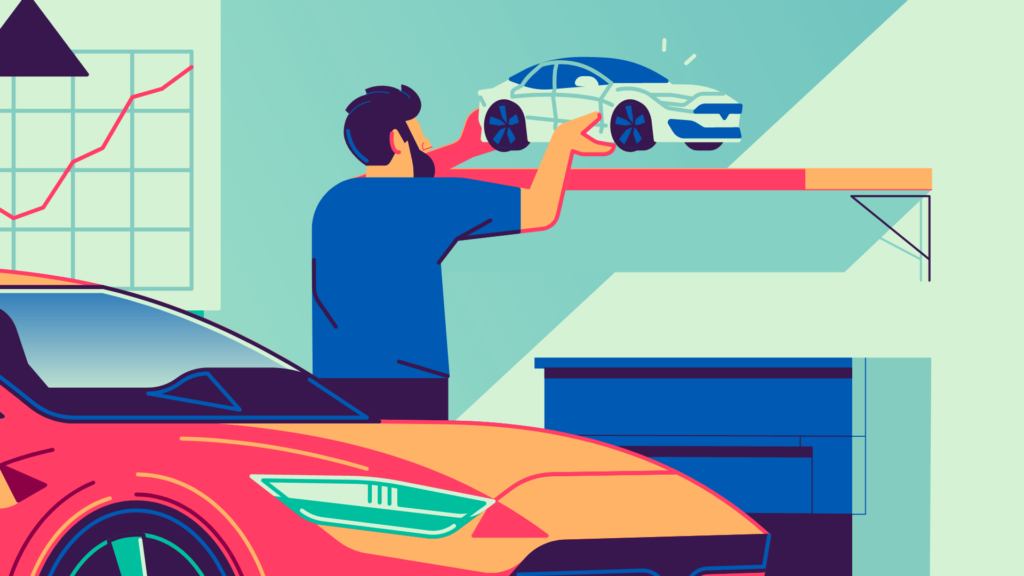 Since COVID-19 rocked the markets, a new phenomenon has taken hold. Brokers from New York to Amsterdam have seen a surge in retail investors, and in many cases, those who are entering the market for the first time ever. What is driving this?
The rise of the neobroker
The advent of mobile brokers has made the markets more accessible and cheaper than ever for the average investor to take advantage of the markets. As tired a trope as 'democratizing the markets' has become, it still holds true. Many young investors, who generally have little capital, to begin with, are now entering the markets with smaller sums of money – something which would have kept them out of play prior to a few years ago.
Additionally, the simplicity of these new mobile brokerage apps has also stripped away some of the complexity from trading and investing.
COVID-19 rocks the financial markets
The pandemic that rocked the US financial markets earlier this year also had young investors jumping at the opportunity to take advantage of a once-in-a-lifetime market. Brokers across the globe saw a surge in new accounts opened and long lines to get onboarded. After seeing a dramatic downturn in March, and investors scrambling to snatch up dirt cheap shares, the markets have made a recovery, however the interest remains amongst new, young investors.
Are retail investors impacting markets?
It has generally been understood that the market forces driving the stock market tend to be institutional (i.e. pensions, insurance companies, etc.). Since the phenomenal surge in retail investors has started, some industry experts have speculated that they are a new driving force behind the stock market. Recently, in what some are seeing as another oddity, big money investors are beginning to put their cash back into the market, which some industry experts are attributing to nothing but good, old-fashioned FOMO (fear of missing out).
Owning a piece of the pie with 'fractional trading'
Another factor that has allowed new investors to enter the market is fractional trading. The current stock price for Tesla today is $420 which is pricey for a young retail investor trying to get some skin in the game (even after the stock split). Fractional investing allows that investor to now buy a portion of that Tesla share for $5, $10, $20, making it easier for investors less flush with cash to reap the rewards of some of the markets most interesting and valuable shares.
The other side of the coin
As the leading neobroker in Europe, it would be remiss for us to not address the elephant in the room. Neobrokers both here and in the US are being challenged to address how they will simultaneously keep investing accessible, but also safe for their (sometimes) inexperienced users. Everyone is likely familiar with the tragedy that took place in June of a young US investor who tragically took his own life after he misunderstood his cash balance, which was in fact a temporary balance until the stocks underlying his account officially settled into his account.
This, of course, has drawn necessary scrutiny on an industry that is making a formerly closed-off world more readily available to the average Joe. We, as the leading neo-broker in this space, that service many young and inexperienced investors, take our responsibility very seriously. It is important for us to create an environment that provides the necessary guardrails for the inexperienced, while still keeping the barrier of entry low.
What is BUX doing to protect users?
First of all, we do not offer very complex option constructions that are not intended for inexperienced, private investors. We believe that before anyone is allowed to trade in these, they should first demonstrate an understanding of these investment options, and can demonstrate that they have traded less complex products first.
At BUX, we've always made it a priority to provide high-quality content that not only helps to educate our users, but also inspire them to explore the markets further. Our team of in-house editors write daily pieces for our company blog, in-app news for our other products, and we recently introduced BUX Stories to BUX Zero. The Stories feature offers users fresh news about BUX Zero, investing and the latest happenings on the stock market.
It's never been a more exciting time to be an investor, and BUX wants to be there with our users every step of the way. For more information on how you can get started on your investment journey with BUX Zero visit us at getbux.com or follow us on Facebook, Twitter, Instagram or LinkedIn.
All views, opinions and analyses in this article should not be read as personal investment advice and individual investors should make their own decisions or seek independent advice. This article has not been prepared in accordance with legal requirements designed to promote the independence of investment research and is considered a marketing communication.