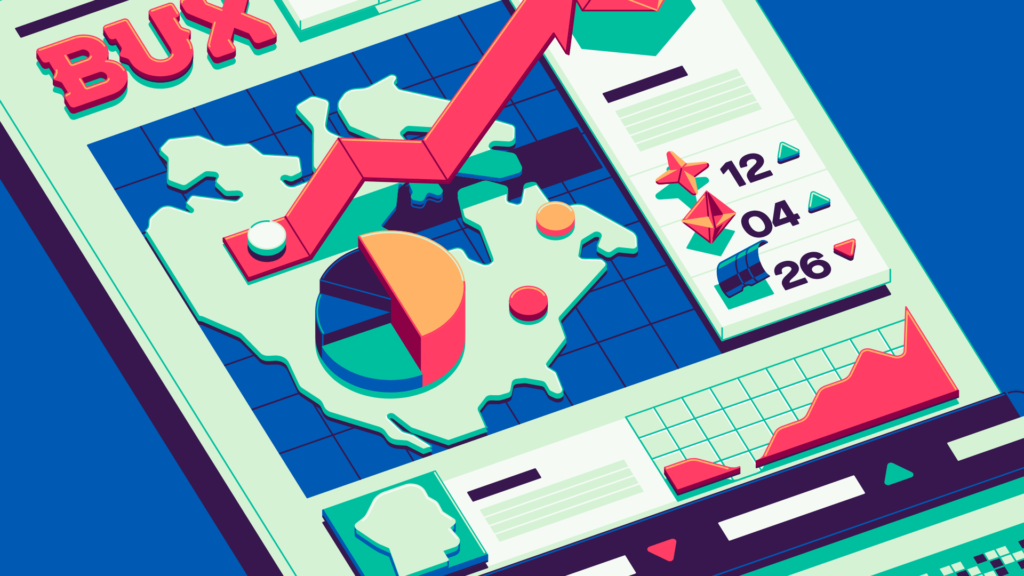 Nvidia earnings on August 19: what to expect?
News
Nvidia stock has gone up like a rocket in 2020. It's up 81% since the start of the year but can the chipmaker deliver the cold, hard numbers? Nvidia reports second-quarter earnings on August 19th. Here's what to expect:
Nvidia has beaten revenue expectations in all five of its last quarterly reports.
Analysts expect earnings-per-share of $1.97 on revenue of $3.65 billion.
Covid-19 crisis is expected to benefit Nvidia with an increase in gaming and data centre demand.
Will Nvidia beat expectations again?
Nvidia is a classic over-performer. The company has beaten revenue expectations in the last five earnings reports. And 17 of the last 19 quarters! No wonder the stock is up 1,950% in the last five years. It's a true rocket-ship stock.
Nvidia is best known for creating graphic processing units (GPU) chips for the gaming world. But their chips are also used in data centres, self-driving cars, and cryptocurrency mining rigs.
Covid-19: good or bad for Nvidia?
At first, it looked like Nvidia would take a hit from the coronavirus crisis. Supply chains dried up and the stock fell 30% along with the rest of the market in March. And then the recovery began. Gaming activity went through the roof with the entire developed world in lockdown.
The work from home trend kicked in, fuelling massive demand for data centres and cloud computing. As a major chip supplier, Nvidia is in a perfect position to ride these trends.
We started to see this play out in the company's first quarter earnings report. Nvidia's gaming revenue was up 25% year-on-year. Data centre revenue grew 80%, smashing through $1 billion for the first time ever.
Let's talk numbers
Nvidia said they're shooting for $3.65 billion in revenue for the second quarter. That would be an 18.5% rise from last quarter. Analysts generally agree, with the average Wall Street prediction sitting squarely at $3.65 billion. As for earnings-per-share (EPS), analysts expect $1.97.
What to watch in Nvidia's earnings report
One key metric is data centre growth. This is Nvidia's fastest-growing business and now accounts for 37% of the company's revenue. We already know that demand for data centre chips is booming. Nvidia's rivals, AMD and Intel, reported huge revenue growth in this area last month. Nvidia should enjoy this trend too.
Even better, Nvidia released a new chip this quarter called A100 GPU, designed specifically for data centres. They say it's better than anything else on the market. Investors will be hoping that data centres will start to upgrade their entire systems with Nvidia's new chip.

Gaming revenue should also increase this quarter. This accounts for 44% of the company's income. Again, we know from blowout earnings at Activision and TakeTwo Interactive that gaming revenues are pouring in right now.

The only drag on Nvidia's growth will come from the auto world. Demand for self-driving chips probably slumped in the second quarter along with the rest of the auto market.
Final thoughts
Investors will also be looking for clues on Nvidia's rumoured takeover of Arm. Arm's microchips are found in 95% of the world's smartphones and tablets so it would be a huge acquisition for Nvidia. The only problem? The cost. Nvidia would probably have to buy Arm for at least $32 billion from Japanese owner SoftBank. To do that, Nvidia would have to raise money via debt or new shares.

Nvidia's earnings call is scheduled for August 19th, 2020. So we'll find out more then!

All views, opinions and analyzes in this article should not be read as personal investment advice and individual investors should make their own decisions or seek independent advice. This article has not been prepared in accordance with legal requirements designed to promote the independence of investment research and is considered a marketing communication.