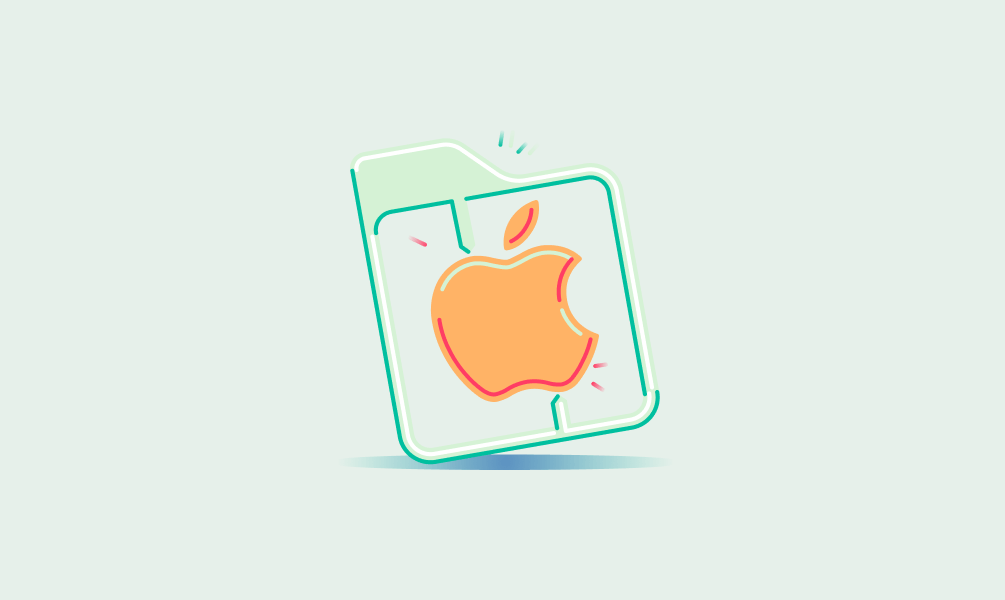 Quarterly Earnings for Apple: Heading for a $4 Trillion Market Cap?
News
Apple is breaking record after record. Its market capitalisation recently hit the $3 trillion mark, and some analysts believe it's on the way to $4 trillion. The Apple empire continues to grow and it doesn't seem to be slowing down any time soon.
With that in mind, what can we expect from Apple's upcoming quarterly earnings report on January 27th, 2022? In this article, we'll look at the latest analyst forecasts, recent sales and stock market records. We'll also explain why the company hasn't struggled with supply chain issues like many other companies.
Apple's stock price has risen by about 25% in the last three months.
Apple's revenue from services has a higher profit margin than its other products, and the income is more stable. Analysts expect revenue of $117.99 billion.
Apple continues to benefit from the lockdowns. Since the start of the Covid crisis in March 2020, Apple shares have increased in value by 200%.
On January 3rd, Apple became the first company ever to reach a market value of $3 trillion.
A $3 trillion market value: how did Apple manage that?
Apple briefly hit a market cap of $3 trillion on January 3rd, 2022. The company set the record when its share price reached $182.86.
The figure is mostly symbolic, but it shows that investors are still optimistic about the stock and confident in further growth. With a market cap of $3 trillion, Apple has tripled its valuation in less than four years, and analysts still see plenty of room to grow.
The company showed growth in all of its product categories this quarter, with sales up 29% year-over-year. Unsurprisingly, the iPhone is still the biggest revenue driver, but Apple's services business also grew 25.6% year-over-year. Movies and music alone delivered more than $18 billion in revenue this quarter.
Apple is one of the many companies that has benefited from the coronavirus crisis. During lockdown, many have relied on Apple's computers, iPads, EarPods and iPhones for work, as well as services like Apple Music and Apple TV+.
Although Apple stock has grown in value, it can be an expensive stock to purchase in full. Did you know that you can buy fractional shares in companies like Apple on BUX Zero? When you invest in fractional shares, you can buy a smaller slice of the company with as little as €10. Read more about fractional investing in this article.
Why Apple is less affected by supply chain problems
Apple is heavily dependent on China. Not only does the company generate about 20% of its sales in the country, but Apple is also tied to China when it comes to manufacturing. The company uses many chips produced in China, as well as producing its own hardware in Chinese factories.
This makes Apple an important employer in China for the many workers who build the iPhones, says Toni Sacconaghi, senior research analyst at Bernstein Research. Apple CEO Tim Cook has also built strong relationships in China, which puts Apple at the front of the line for getting crucial raw materials and manufacturing parts. Semiconductor parts, in particular, are in very short supply.
Due to its strong relationship with China, Apple sold more than 40 million iPhone 13 models worldwide during the holiday season, a record number for the company, despite the global chip production problem.
A quick look at Apple's future plans
Aside from the existing range of computers, phones and services, Apple is also looking ahead to the future. For example, the company is working on self-driving cars and electric vehicles. It also wants to get involved in the battle for the metaverse. To this end, Apple is working on virtual reality software and equipment.
Earnings expectations vs previous quarter
The last time Apple released quarterly results, on October 27, 2021, the company reported $1.24 per share. That was in line with analysts' estimates. Revenue came in slightly lower than expected, at around $83.4 billion.
Quarterly sales were 28.9% higher year-on-year. And Apple has generated earnings per share of $5.62 for the past year.
Apple has been booming in the last three months of 2021. From October 1 to the end of the year, the tech giant's shares were up about 25%.
This time around, analysts expect Apple's revenue to come in at around $118.28 billion, with earnings per share (EPS) of about $1.89. Most analysts give the stock an average "Buy" rating with a price target of around $179.
For the full year period, Apple's earnings are expected to rise 7.22%, from $5.82 to $6.24 per share.
Apple will reveal its figures in a public earnings call on Thursday, January 27 at 5 pm Eastern time. If you're interested in this live report from Apple, you can sign up here to hear about its plans for the future and a complete breakdown of the latest quarterly figures.
Sources
Apple becomes first U.S. company to reach $3 trillion market cap.
I'm not sure Apple's tremendous run persists in early 2022: Bernstein's Sacconaghi
Apple Q4 FY2021 Earnings Report Recap
Apple Earnings Date, Estimates, & History
–
All views, opinions, and analyses in this article should not be read as personal investment advice and individual investors should make their own decisions or seek independent advice. This article has not been prepared in accordance with legal requirements designed to promote the independence of investment research and is considered a marketing communication.