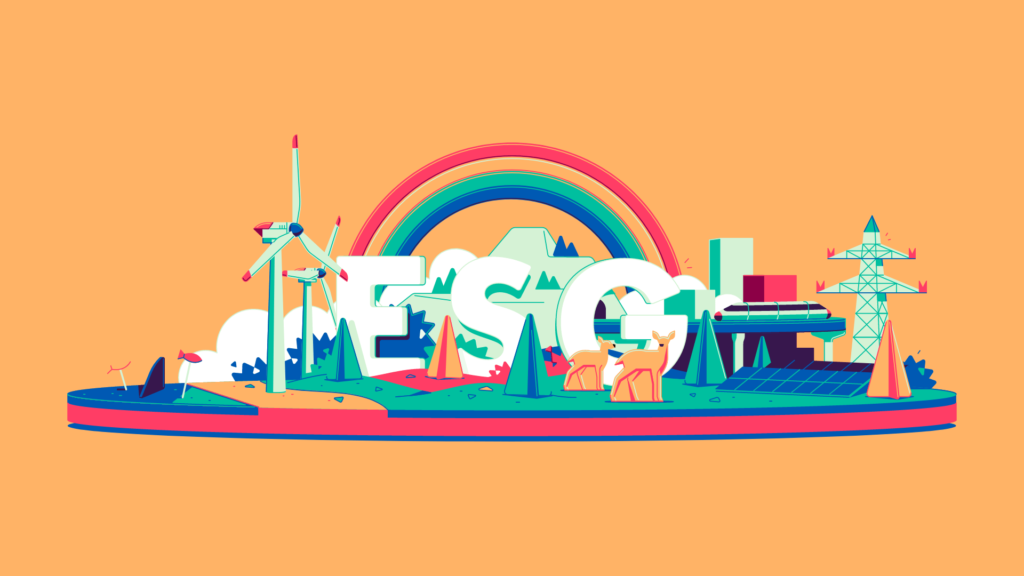 Sustainable and profitable: the benefits of ESG investing
Stocks & ETFs
Did you know you can invest in things that have a positive impact for you, for society and for the environment? This is where ESG (Environmental, Social and Governance) investing comes in. In this article, we'll explain how you can make investment gains while also taking into account environmental, social and corporate governance criteria.
Good for the planet, good for your wallet
There's a myth that finance and ethics don't mix. For a long time, people thought that sustainability investing would lead to weaker returns. But the data shows that's not true. In fact, numerous studies over the last decade show that ESG investing achieves similar or even superior returns to traditional funds.
Research carried out in 2015 showed that 90% of companies that embrace ESG criteria have had an equal or positive financial performance since 1975.*
More recently, the Covid-19 pandemic demonstrated that funds that applied ESG criteria outperformed between March 2020 and March 2021 **, with an average growth of around 27%. Investment bank Morgan Stanley, therefore, claims that companies with high ESG scores have been better protected against the negative effects of the pandemic.
Less volatile investments
Controlling your risk exposure is important when you invest in any fund or asset. ESG investments could therefore be an excellent option!
Companies with a high ESG score have been shown to reduce the overall volatility of a portfolio. The companies tend to experience lower fluctuations due to additional risk filtration. In 12 industries studied by a group of researchers in 2016, ESG companies have stock return volatility around 28.67% lower than non-ESG benchmark companies.***
Also, the risk of major incidents or high-profile negative events are less likely (such as mistreatment of the environment, employees, management, etc.). These events can have a huge effect on a company's stock price, so by adopting ESG criteria, companies can help avoid these negative volatility shocks.
Build a portfolio true to your values
Many of us want to invest in companies or funds we believe in and share common values with. Having a "responsible portfolio" and applying a sustainability strategy allows you to protect yourself from bad actors while contributing to positive global change with your money.
And you won't be the only one! A report from Deloitte explains that "the percentage of retail and institutional investors who apply ESG principles to at least a quarter of their portfolios has increased from 48% in 2017 to 75% in 2019" worldwide, and it keeps growing today.**** There is no doubt that ESG factors will become priority criteria in the future of investing.
Which ESG assets should I invest in?
Investing with ESG criteria might seem restrictive at first, since the choices are limited. Fortunately, a growing number of funds are committing to sustainability and responsibility – and the trend is growing year by year.
So, to build an ESG portfolio that matches your values ​​and your investment goals, you can look at exchange-traded funds (ETFs). At BUX, we offer you several ESG ETFs. You can read more about them on our page dedicated to responsible investing.
Examples include the Lyxor Europe Socially Responsible theme ETF, which follows the MSCI Europe ESG Leaders index, with 201 European companies whose ESG scores are higher than their competitors. You can also look at the UBS USA Socially Responsible theme ETF, as well as the Lyxor All-World Socially Responsible theme ETF. For the Asian market, we offer the UBS Japan Socially Responsible theme ETF and UBS Asia Pacific Socially Responsible theme ETF.
You'll find them directly in your BUX Zero app.
Don't forget to check the market performance of your chosen ETF to make sure it suits your investment goals. Visit our ETF Knowledge Centre to learn more.
—
Haven't got BUX Zero yet? Download the app, fund your account and get a free share!
All views, opinions, and analyses in this article should not be read as personal investment advice and individual investors should make their own decisions or seek independent advice. This article has not been prepared in accordance with legal requirements designed to promote the independence of investment research and is considered a marketing communication.
—
Sources :
*https://www.triodos-im.com/knowledge-centre/choosing-between-impact-and-financial-return**https://www.institutionalinvestor.com/article/b1r9gb5p9k10b4/Here-s-More-Evidence-That-ESG-Funds-Outperformed-During-the-Pandemic***https://bus.lmu.edu/media/bus/responsibleinvestingprogram/ESG%20Performance.pdf****https://earlymetrics.com/fr/notation-esg-comment-mesurer-impact-environnemental-entreprise/