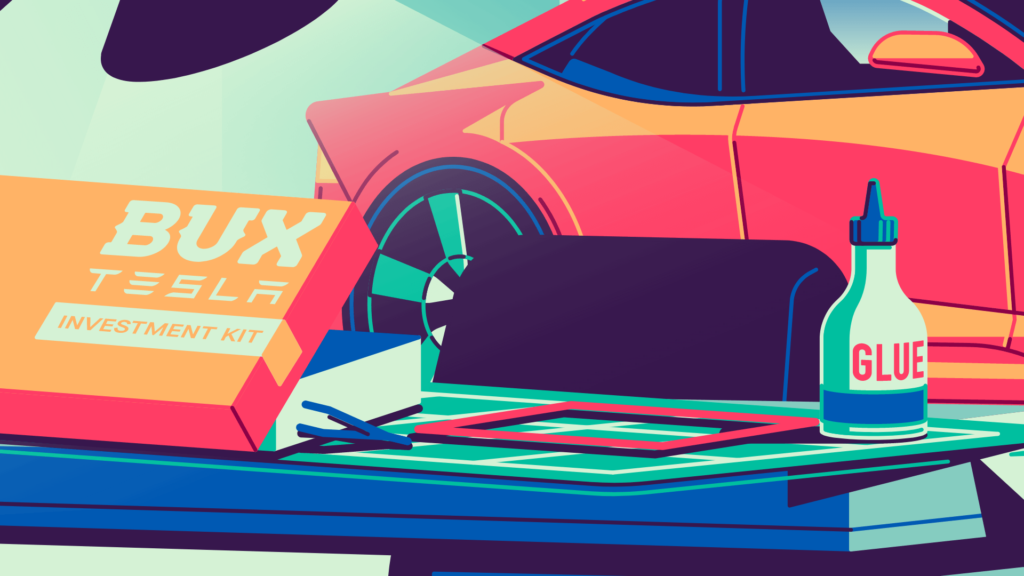 Tesla to report earnings on July 22: what to expect
News
Electric car maker, Tesla, will publish its Q2 earnings report on July 22, 2020. Here's all you need to know beforehand.
Main points:
Analysts expect a loss of $0.71 per share and a 19% decrease in revenues.
Tesla stocks have soared in the last year, making it the best performer on the NASDAQ and the most valuable car company in the world. That also means it's not cheap right now.
Earnings could be affected by Chinese demand, price discounts and pay cuts.
What analysts think
For the quarter ending in June, analysts on average expect Tesla to have reduced their losses from $1.12 per share one year ago to $0.71, with estimates ranging between a profit of $1.22 and a loss of $2.53. In the last week, 7 analysts out of 16 raised their expectations on this figure. As for revenues, Wall Street expects them to have shrunk around 19% from last year, at $5.14 billion.
What the market thinks
Tesla has been by far the best performer on the NASDAQ in 2020 until now. Despite a pandemic and a subsequent global recession, the company has seen its market value more than triple since the start of the year, topping $280 billion and becoming the most valuable car manufacturer on Earth — so long Toyota, and thanks for all the cars.
Worth around $350 at the bottom of the stock-market collapse in mid-March, Tesla shares skyrocketed to a peak of $1,774 in less than four months before settling a little above $1,500. Besides the recent frenzy, a considerable part of that growth was brought home in the first days of July, after the company released figures over its production and deliveries in the quarter ending in June.
What deliveries say
Despite lock-down measures, which forced Tesla to shut down its main factory in Fremont, California, for the first half of the quarter, they still managed to produce 82,272 cars in Q2 — only 5 thousand less than a year ago.
More remarkably, amid a collapsing auto market, in the same quarter Elon Musk's employees managed to deliver 90,650 vehicles, which is 5% less than last year, but more than the 87,500 expected on average by analysts.
Summing it up, by looking at deliveries, Tesla seems to have had a much better quarter than expected. This has sparked optimism in the market, pushing up the stock price on an almost vertical slope. However, delivery figures can only tell so much about sales (they are delayed by 4 to 7 weeks), and the bottom line will also be affected by sale prices and costs. Therefore, the economic and financial picture could turn out differently than expected.
What else to consider
In Q2, Tesla's bottom line will be affected by at least three major factors — the quick recovery of business in China, discounts on prices and cost cuts.
In spite of the severity of the COVID-19 outbreak in China, the company's new factory in Shanghai — opened just at the beginning of this year — was shut only for a couple of weeks and resumed operations as soon as the 10th of February. Therefore, the plant was able to assemble cars for the whole second quarter. Meanwhile, demand for electric cars in China bounced back very quickly, allowing Tesla to sell around 29,700 Model 3 vehicles in Q2 in the country.
A second factor to take into account is price cuts. In May, Tesla applied a $2,000 discount on Model 3 (average price: $50,000) and a $5,000 one on Model S and X (average price between $80,000 and $130,000). Since deliveries usually take several weeks, the positive effect of these discounts on delivery figures will probably be seen more in the next quarter, while its impact on revenues will kick in right away. This is a double-edged effect: on one hand, it boosts sales. On the other hand, it reduces the revenue per vehicle sold, hindering gross margin.
Third, the company has shaved off some costs. In the US, Vice Presidents and above have seen their compensation reduced by 30% for the quarter, while directors' payroll got trimmed 20% and everyone else was imposed a 10% cut. Employees in other countries had similar luck, while many factory workers, who obviously could not work from home during the lock-down, were furloughed for the main part of April.
What competitors look like
While the factors above can give us a hint on how the company has performed in the last quarter, the truth is we don't have sufficient information to judge how likely Tesla is to beat expectations.
As a touchstone, we could be tempted to look at the competition. In Q2, GM, Ford, and FCA — the three top car sellers in the US — saw their sales sink 34, 33, and 39% respectively because of the lock-down.
However, comparing Tesla with the big boys in the car market is not really fair. GM, Ford, and FCA sell several hundreds of thousands of cars of all sorts every quarter, so we're talking another ball game here. Tesla is at a different stage of its life and is therefore sitting on a different growth trajectory.
Second, they're playing on two different pitches. Despite dreaming of the mass-market, at the moment Tesla is still focused on wealthy, environmentally-conscious individuals who probably have been little harmed by the lock-down. We know for a fact that, in the US, low-wage workers took the biggest hit.
Therefore, Tesla's growth figures are likely to be very different from those of its competitors.
What to worry about
Whether you believe Tesla will beat expectations or fail miserably, before even considering investing in a stock (or shorting it) you should always look at its fundamental ratios.
Tesla's trailing P/E is around 363, which means its stock price is 363 times the earnings per share the company generated in the last 12 months. For comparison, the NASDAQ as a whole shows a P/E around 28.56.
Price-to-sales, another valuation metric deemed more suitable for companies at an early stage, is 10.66 for Tesla against a 4.55 average on the NASDAQ.
Lastly, at the moment, analysts' average price target for the stock lays at $766.5, basically half the current price.
All this doesn't mean Tesla stock can't start running again after earnings are released, but it surely indicates it is not sold cheap at the moment.
On the same day as Tesla, Microsoft is reporting its earnings as well. Read all you need to know here.
All views, opinions and analyzes in this article should not be read as personal investment advice and individual investors should make their own decisions or seek independent advice. This article has not been prepared in accordance with legal requirements designed to promote the independence of investment research and is considered a marketing communication.