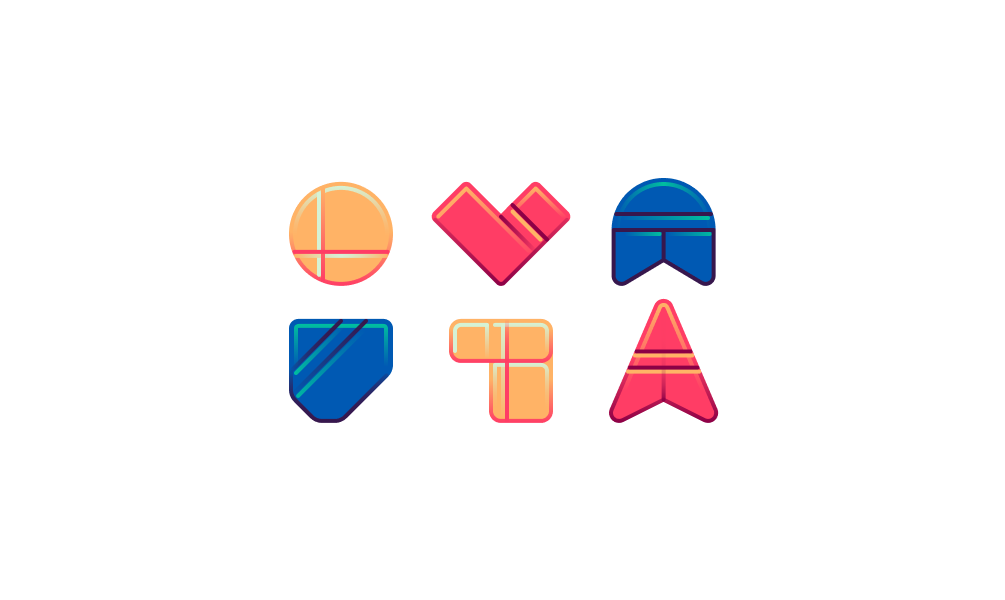 In this guide, we'll show you what to look for in an investing app including the simple ways to buy shares and ETFs on the stock market, as well as cryptocurrencies in a secure way.
It's important that the app is regulated, safe to invest and trustworthy. That is to say, you trust the company that developed it to keep your funds secure. Ease of use is also important, as well as simple options for depositing and withdrawing your money.
Ideally, the app should allow you to invest in various asset classes, such as stocks, ETFs and cryptocurrencies, all in one place. A savings plan or automated investments feature is also helpful. Ideally, it should be compatible with both Android and iOS – Apple's operating system.
Last but not least, the fees and commissions should be very low.
Trading is not the same as investing
People often confuse trading and investing as the same thing. But they're very different. Investing usually refers to buying an asset and holding it for the medium-long term, such as months, years or decades, depending on the investor. You can invest in stocks, ETFs or cryptocurrencies, for example, although it could also be commodities, gold or real estate.
Trading typically refers to speculating on financial assets with a shorter time frame such as hours, days or sometimes weeks. In many cases, you would trade a synthetic version of the asset instead of buying and holding the stock itself. You can do this with Stryk – a BUX app that makes trading easy.
An app that's easy to use
If you're investing through a mobile app, it needs to be easy to use. The experience should be simple, fluid and clear. It's essential that the app is free to download, as is the case for BUX, and that there's no mandatory deposit.
Easy access to customer service
The world of investing can be complex, so you need to make sure the user experience and customer service doesn't make it even more complicated. The information should be clear and simple, with obvious ways to interact with customer service, execute transactions, deposit and withdraw funds, and explore the markets.
Essential tools
The app must show the price of stocks, ETFs and crypto in real time. It should also offer historical charts that track the price movement of assets over previous days, weeks, months and years. And, of course, fundamental information on each asset such as revenue, market capitalization, opening and closing prices, daily and annual variations, price-to-earnings ratio, earnings-per-share (EPS), quarterly earnings dates and dividend information.
Very low fees and commissions
Don't let commissions eat into your profits. It's important that an investing app has low fees – both for trade execution and for forex and currency exchanges. These can take a big chunk of the pie and eat into your profits, especially when you invest smaller amounts. With the BUX Zero order you can invest without having to pay commissions (although some external fees and costs may apply in some cases). You can see all the BUX rates here.
The app must be authorised and regulated
It is important that the app is safe, regulated and trustworthy. For example, BUX is authorised and regulated by the Netherlands Financial Authority for the Markets (Autoriteit Financiële Markten – AFM).
Is it safe and does it generate confidence?
When it comes to money and investing, we need technology to help make it safe and secure. At BUX we protect your account with encryption, regular testing and proactive system monitoring.
We also work with a very experienced partner. ABN AMRO Clearing guards your money and powers the system that allows you to buy and sell shares. In addition, your deposit is protected up to €100,000 under the conditions of the DGS.
A wide range of assets
A good investment app should have a broad range of assets and products so that you can invest in whatever you want. On BUX you have access to the best range of EU and US stocks, as well as a wide variety of ETFs and cryptocurrencies.
BUX offers thousands of equities from Europe and the United States, as well as a wide range of ETFs or exchange-traded funds that track stock indexes. It also has dozens of cryptocurrencies. Visit the BUX website to search through all the assets on offer. You'll also find a search engine inside the app with various filters so you easily find what you're looking for.
Deposit and withdraw your money easily (and for free)
The ability to seamlessly deposit and withdraw money is essential for a good investing app. Depositing and withdrawing funds is completely free on BUX. We've reduced your operating costs by as much as possible, which has a direct impact on the long-term profitability of your portfolio.
It also means we can offer you real time quotes, free deposits and withdrawals and no custody fees. All while having access to thousands of assets all around the world.
For both Android and iOS
A good investing app should be compatible with both Apple and Android devices. That is the case with BUX, so you won't have any problem using the app, no matter which device you have.
FAQ or frequently asked questions about investing apps
What is the best investing app?
The one you like most! Of course, always keep in mind the ease of use, the range of assets and low prices and commissions, such as BUX, where you can open your account in a matter of minutes.
What is the best app for trading?
As in the previous question, the one you like best. Again, it is essential that the user experience is smooth and that you feel safe using it. Stryk by BUX is a great app for trading and has been around since 2014.
Can I invest in cryptocurrency in an investing app?
Not on all apps, but you can with BUX. However, please note the following: The BUX cryptocurrency services are provided by the Dutch company BUX Alternative Investments BV (BUX AI), which is registered as a cryptocurrency service provider with De Nederlandsche Bank N.V. (DNB). The DNB oversees compliance by BUX Alternative Investments B.V. of the Money Laundering and Financing of Terrorism Prevention Act (Wwft) and the Sanctions Act 1977 (Sanctiewet 1977).
__
No views, opinions or analysis in this article should be construed as personal investment advice, and individual investors should make their own decisions or seek independent advice. This article does not meet the legal requirements to promote independence in investment research, and should be considered a marketing communication.