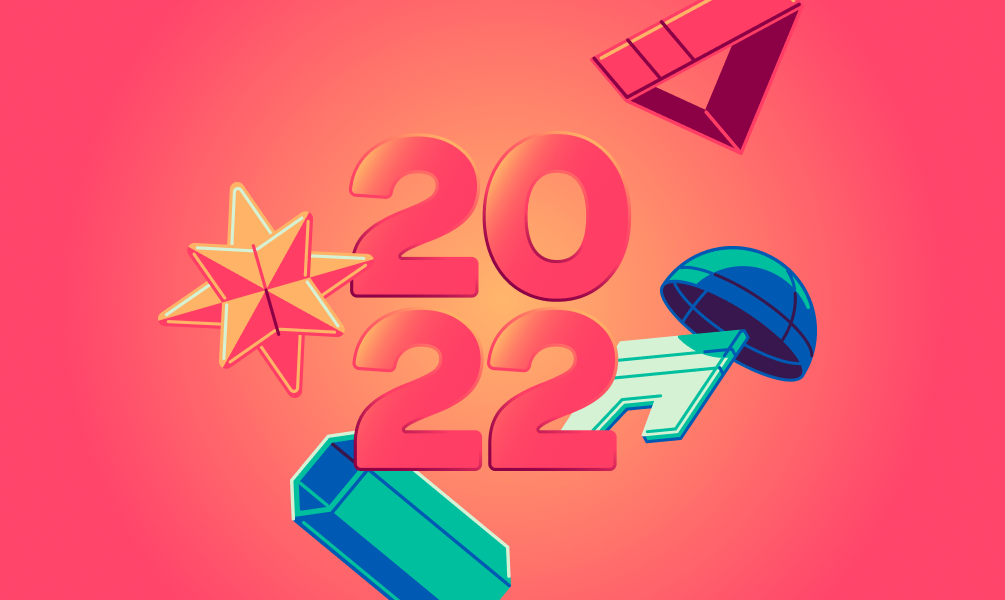 What Will Be the Main Investment Trends for 2022?
News
The year 2021 was marked by Covid-19 and renewed lockdowns. But what will be the main trends for the coming year? Will inflation normalise? And how do I prepare my portfolio for 2022?
BUX Content Lead Angelika Dehmel talked to Dr. Martin Lück, Chief Investment Strategist for Germany, Switzerland, Austria and Eastern Europe at asset management firm BlackRock.
Dr. Lück before we look to 2022. How was the past year?
"2021 did not go quite as expected. At the beginning of the year, the vaccines against Corona were optimistic. The expectation was that people who had been vaccinated twice would no longer get sick and that social life would quickly return to normal. Instead, the vaccination protection is lost much faster than expected. So there were setbacks in the pandemic and therefore also in the economic recovery."
Of course, pharmaceutical companies such as Pfizer and BioNtech have benefited from Corona
"Yes, but that is something we'll continue to see in the future. We have now seen how quickly our world can be shaken by a pandemic. We know that these pathogens will always be around, and they will become more common. There is also massive research in this area and the pharmaceutical industry knows how many business opportunities there are still."
Which investment strategy was successful this year?
"If you had an overweight position in stocks, you achieved a better return in 2021 than if you had weighted the asset classes equally. With stocks, one benefits from an environment with very low real interest rates. Because inflation has risen faster than interest rates, we had these low real rates.
On the other hand, companies have made huge profits. They could pass production costs on to consumers because they had lots of cash and were willing to pay those prices. That has boosted corporate profits."
Can the record stock market returns continue in 2022?
"I don't think the same dynamic will continue. But I don't expect any drastic headwinds either, unless we see a surprising development on the interest rate front. I myself believe that tech stocks will continue to dominate. However, it will shift from FAANG to other technology fields. This includes artificial intelligence, 5G or the green revolution. There are gigantic opportunities there."
What are the growth forecasts for the coming year?
"What is really interesting is not so much the exact numbers, but the timing of economic growth in different parts of the world. Before Corona, we had a synchronized world. The economic cycles in Europe, Asia and America mostly followed each other. Corona has mixed up all of this.
"For example, the virus first appeared in China and forced the country into the toughest lockdown worldwide in January 2020. Thanks to this lockdown, China was able to reopen its economy on April 1, 2020 which gave China a one-year lead over the USA or Europe. The previously synchronized world became asynchronous."
How exactly is that expressed?
"If we look to the year 2022 against this background, we see solid growth for the USA, but the question is whether there will be a fourth wave there. Corona is still a danger for Europe and the USA, but I am more optimistic for China because they have Covid better under control. When it comes to growth, I see China at the forefront, together with its neighbors in Asia, followed by the USA, and then Europe."
We have high inflation rates and low interest rates right now. What will monetary policy look like in the coming year?
"Unless something unexpected happened, the US Federal Reserve is expected to move interest rates in 2022, but not the European Central Bank. This is due to the different inflation developments, which are much stronger in the USA.
I expect the inflation rate in Europe to normalise. The oil price effect, as well as the supply chain problem, will weaken, as will the supply and demand gap, which is a big driver of inflation. The inflation rate in the euro area will likely be back at 2% by the end of 2022. In the US, this will take longer due to the effects of the fiscal package and the labor market."
In 2021 we experienced various delivery bottlenecks. Do we benefit from this in the long term?
"It will normalise but it will take longer than expected. I like to compare it to a traffic jam on the motorway. When the problem is fixed, traffic begins to flow again, but not steadily. In addition, it can always falter. This could happen frequently if there are lockdowns again in certain countries. It will take a long time to get these supply chains completely restored. Then there is a certain reorganisation of companies that are looking for new sales channels and new sources of supply. Globalisation has to be recalibrated after COVID-19."
Which sectors are particularly affected by this traffic jam?
"These are, of course, the semiconductors, but also other electronic components that are built into a large number of products. Another area is energy. The high prices are partly due to interrupted supply chains, but also to the asynchrony of the upswings. As soon as the Chinese economy picked up again, China bought up raw materials on a large scale."
Speaking of energy, where do you see the trends after the climate conference in Glasgow?
"First of all, I was disappointed with Glasgow but not very surprised. We believe that climate risk is not just an investment risk, but that climate change also creates investment opportunities through the green transformation. We also need gigantic transfers to developing and emerging countries. If China alone is responsible for over 30% of CO2 emissions, then we also need China at the negotiating table. The entire climate catastrophe is a huge distribution battle."
How do you best invest in this change?
"Already this year the demand for sustainable products has increased enormously. Indeed, portfolios need to become more and more sustainable. One should keep an eye on the regulatory risk of "brown energy" in the longer term and switch the portfolio to green energies and the green transformation.
Either you invest in the companies that benefit the most or those who are least affected by it. The healthcare sector, for example, has little to fear from climate regulation. There are also opportunities for the tech sector, apart from those who use a lot of electricity."
Speaking of energy-intensive, cryptocurrencies are also known for this. Will there be regulations?
"To be honest, cryptos are not currencies for me because they do not fulfill a currency function. I see them as speculation because they have no intrinsic value. Blockchain technology is also still far too slow. We first need a technological revolution towards quantum computing in order to operate the blockchain at an acceptable speed.
Another point is that mining is indeed incredibly energy-intensive, which at some point no longer makes it cost-effective. There are so many fans out there, however, that cryptos are here to stay. But the regulations will come."
To what extent are cryptos suitable as a supplement for investors in the portfolio?
"Not in the area of ​​long-term investments but in the area of ​​speculation. Many investors have some kind of play money account where they invest in riskier products for fun. It definitely has a high learning effect."
Last question: In which 3 products will you invest or stay invested in 2022?
"Technology stocks will remain in my portfolio in 2022, even if stocks won't grow as fast in 2022 as they did the year before. I am also invested in real estate, which is something I will hold on to as well. And third, I want to hold back a certain amount of cash for future opportunities. Of course, this causes costs, but also gives flexibility. I believe the year to come will be a lot more volatile and I want to hold back cash to invest in the short term when opportunities arise."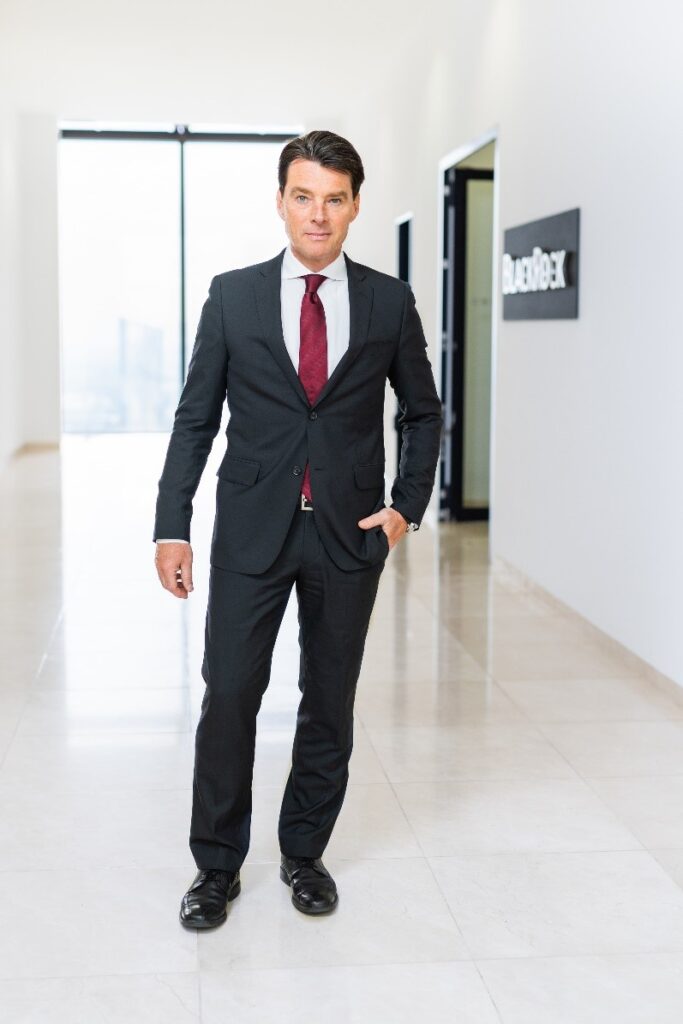 —
All views, opinions, and analyses in this article should not be read as personal investment advice and individual investors should make their own decisions or seek independent advice. This article has not been prepared in accordance with legal requirements designed to promote the independence of investment research and is considered a marketing communication.