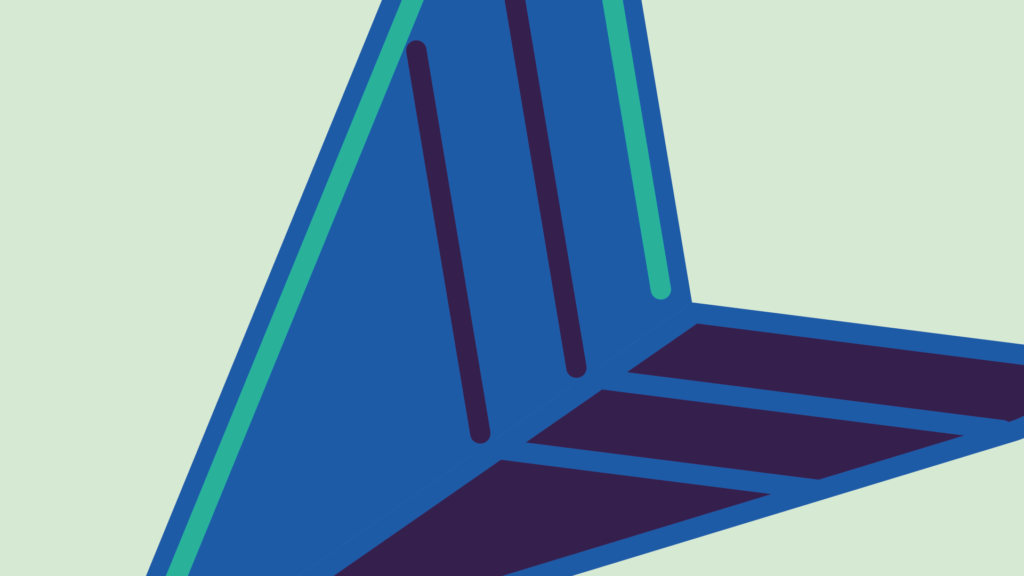 Which Companies Could Go Public In 2022?
News
In 2021, we saw well-known names such as Robinhood, Coinbase and Roblox go public. This year there are even more interesting companies on the list of potential IPOs. Let's review the 10 most anticipated IPOs that could happen in the year 2022.
Discord
Since its inception in 2015 in Silicon Valley, Discord has operated a community and messaging platform where users can exchange text and videos. Discord is popular in the gaming space and has grown thanks to communities that play games like Fortnite and League of Legends.
Let's talk numbers! As of now, Discord has more than 350 million users, and about 150 million of them are active on the app. Discord also hosts 4 billion minutes of audio conversation per day! It has raised $482.6 million in funds and generated $130 million in revenue in 2020.
Today, the company is estimated to be worth somewhere between $15 billion and $17 billion, making it one of the most promising IPOs of the year.
Stripe
You may have already used Stripe's technology for online payments. This Californian company, created in 2011, integrates online payments for businesses, so it competes with PayPal, Square and Adyen. In any case, Stripe has had a lot of success, recently raising $600 million and making its first acquisition in India.
Today, Stripe is estimated to be worth around $95 billion, making it one of the most valuable fintech companies in the world. The two founders say they are happy with running a private company at the moment and they are in no rush to 'go public.' Nevertheless, Bloomberg has hinted at the possibility of an IPO in 2022 alongside the company's ambitions to launch in the Gulf region.
Klarna
Another big name in the fintech universe. Klarna is a Swedish company founded in 2005. It allows customers to 'buy now and pay later' at their favourite stores, or split their purchases into several installments. Klarna is available in 17 countries and processes more than 2 million transactions per day. In total, it has more than 90 million active users, making it one of the most desirable fintech companies in Europe.
In 2021, Klarna raised $639 million and could now be worth between $35 billion and $45.6 billion. The founders of the group say they are wary of current market volatility, but are still eying an IPO.
ByteDance (TikTok)
It was the sensation story of 2021! ByteDance, the owner of TikTok, confirmed that they would go public, before changing their mind several times. The Beijing government, which strictly controls Chinese companies operating in foreign markets, could be one of the big reasons for the reversal. So, will 2022 be the year of the ByteDance IPO? Nothing is certain, but the rumours are growing stronger.
TikTok now has more than 1 billion active users. And it generated $58 billion in revenue in 20202. In total, the company could be worth between $400 billion and $420 billion. Keep your eye on this one over the next few months!
BlaBlaCar
The French unicorn is expected to debut on the Paris Stock Exchange this year. The carpooling app created in 2006 now has 100 million users across 22 different countries. And not just in Europe. Blablacar is now available in India and Mexico.
The company has made several acquisitions, including the renowned SNCF Ouibus, which gives the group a virtual monopoly in the market. The company is now valued at $2 billion and is quietly on the road to an IPO in the year 2022.
Impossible Foods
Impossible Foods, launched in 2011, specialises in plant-based foods such as meat and cheese alternatives. The company had an impressive year in 2021, raising $500 million and signing partnerships with big names like Burger King. The company now has a value of around $7 billion.
If it goes as planned, the IPO could reach as high as $10 billion. That would value the company higher than its rival Beyond Meat, which is currently at $6.2 billion.
Databricks
You might not have heard of Databricks, but it plays an important role in the software world. Founded in 2013, Databricks produces data management and machine-learning software. All in the cloud. Ultra-tech, isn't it?
Databricks raised $1 billion in February 2021, and among the company's main investors are Microsoft, BlackRock and Salesforce Ventures. According to analysts, Databricks has a bright future ahead. "The valuation of Databricks highlights how the market is embracing the cloud," said Dave Menninger, SVP and research director at Ventana Research. The group could see its listing climb to $40 billion.
ThoughtSpot
Let's stay in the cloud with this American company which specialises in business intelligence. In simple terms, its software uses innovative dashboards to display thousands of data points in real time. ThroughSpot, created in 2012, is now a leader in its field with revenue increasing by 250% in 2021.
The group's CEO explained that he waited until he had the perfect team and the right strategy before going public. Now, ThroughSpot is worth $1.95 billion and the IPO could take place in 2022.
Instacart
Instacart was created by a former Amazon employee in 2012. It's a food shopping application available in more than 500 supermarkets across North America, putting users in touch with a personal delivery person. The company hasn't completed its IPO papers yet, but they are slowly preparing for the event. Instacart actually made headlines by poaching former Facebook number two Carolyn Everyone and former Facebook App Director Fiji Simo.
Instacart raised $265 million last March and is now worth approximately $39 billion.
Reddit
The American social network could go public in 2022. In fact, they have already completed the papers. Reddit has been named the 20th most popular website in the world, and the 6th most popular in the United States. In 2019, Reddit had more than 430 million active users, and in 2021, the reddit app was downloaded over 6.6 million times!
Reddit raised $410 million in its latest round, bringing the total funding to $1.3 billion. Although there is plenty of hype for Reddit, analysts say it's one of the 'small' IPOs of 2022 and we shouldn't expect too much. With two-thirds of all digital advertising consumed by Facebook, Google and Amazon, it's hard for another social network to squeeze in.
—
Written by Clémentine Pougnet.
—
All views, opinions, and analyses in this article should not be read as personal investment advice and individual investors should make their own decisions or seek independent advice. This article has not been prepared in accordance with legal requirements designed to promote the independence of investment research and is considered a marketing communication.