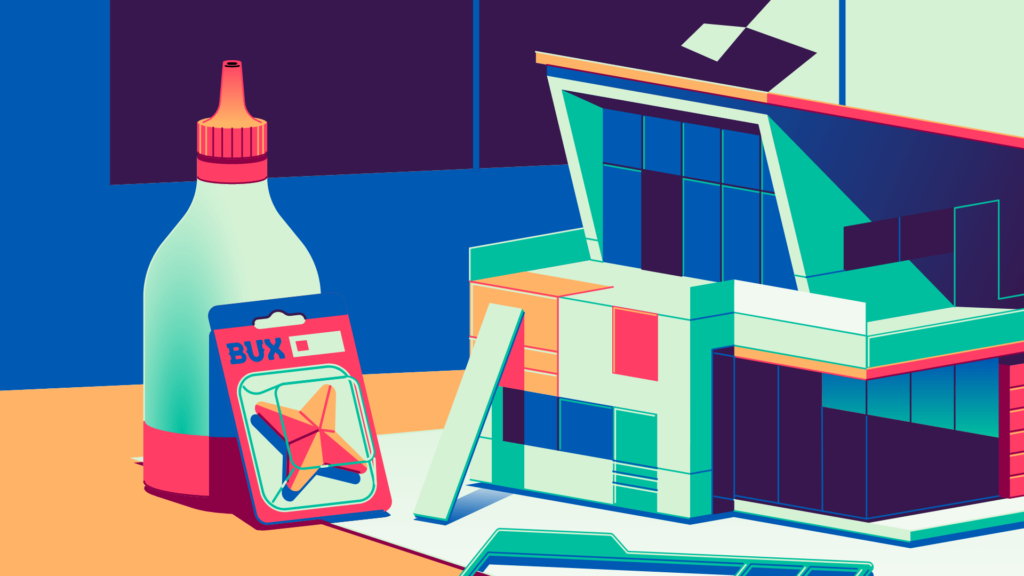 Have you tried ETF investing? An ETF is a type of security that involves a collection of securities—such as stocks—that often tracks an underlying index. Think of it as a basket in which you can put basically anything that is traded on the stock market: stocks, commodities, bonds, et cetera.
Exchange-traded funds (ETF's) offer an affordable way to invest in a very broad portfolio.
We'll explain this with an example. Say you want to invest with a diverse portfolio, which is a great idea in itself. You've done your research and selected the following European companies to invest in: Dutch semiconductor supplier ASML, German software giant SAP, Swiss pharmaceutical company Novartis, French luxury goods retailer LVMH and the Swiss food and drink corporation Nestlé.
Here they are with their share price as of August 10, 2020:
ASML (€310)
SAP (€136)
Novartis (€75)
LVMH (€373)
Nestlé (€108)
This means you would need €1,002 to own 1 share of each one of these companies. Quite a lot for just 5 shares. What if we told you that you can invest in these 5 companies, plus 595 more for less than €40?
It's called: iShares STOXX Europe 600 UCITS ETF DE
A mouthful. But more importantly, it's a basket full of companies. 600 to be precise. And with an ETF you can invest in each one of them.
Here are 5 key characteristics that make ETFs an interesting investment:
Flexibility
Investors can use ETFs to build the core of their portfolio or express tactical views.
Low cost
ETFs may have lower costs than other types of investment funds.
Diversification
ETFs offer a single source of exposure to returns from diverse securities.
Transparency
ETFs show every security currently in the fund so you know exactly what you own.
Access to broader markets
ETFs can provide access to a wide range of international markets
"Sounds great! But I'm not much of an active investor."
You don't have to be. With BUX Zero you can now build an entire investment portfolio using only ETFs. Set a monthly recurring payment from your bank account to your BUX Zero account and simply buy a set amount of the same ETF each month.
So whether you're a passive investor that just wants to invest a set monthly amount in a diverse portfolio that matches your values or the more active investor that wants to create a blended portfolio with stocks and ETFs: BUX Zero is the app for you.
We're now offering a limited first batch of ETFs on BUX Zero, including the iShares STOXX Europe 600 mentioned above. There are also ETFs that track the German DAX and French CAC. Have a look at the app and discover the benefits of ETF investing for yourself. Be sure to have latest version of the app installed in order to see the ETFs.
All views, opinions and analyzes in this article should not be read as personal investment advice and individual investors should make their own decisions or seek independent advice. This article has not been prepared in accordance with legal requirements designed to promote the independence of investment research and is considered a marketing communication.