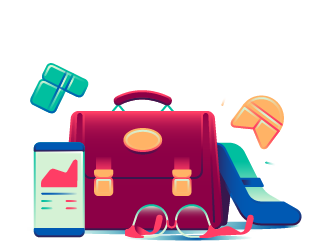 World-leading Women
40 Stocks
AMD
Accenture
Anthem
Arista Networks
Banco Santander
Bankinter
Best Buy
Bumble
CVS Health
Citigroup
Clorox
Duke Energy
Eventbrite
Fomento De Construcciones Y Contratas
Franklin Resources
Gap
General Motors
Hershey
Industria de Diseno Textil
Linea Directa Aseguradora
Match Group
Merck & Co
Nasdaq
Northrop Grumman
Occidental Petroleum
Oracle
Orange
Post NL
Prosegur Cia De Seguridad
Red Electrica
Suess
Tapestry
The RealReal Inc
Thyssenkrupp
UPS
Veolia
Vertex
Vimeo
Walgreens Boots
Wolters Kluwer
View all thematic lists
Why Invest in Women-Led Companies 
Stocks & ETFs
Did you know that companies founded by women generate more than twice as much revenue as those founded by men, per dollar invested? This was discovered in a 2018 study by the Boston Consulting Group, which also revealed that women entrepreneurs do not receive the same level of early investment as those founded by men.
Let's examine the benefits of investing in women and find a few women-led companies to keep an eye on.
Women step up, companies win
Female CEOs and profitability have a real correlation. Let's take a look at some facts:
Companies led by women have seen their share prices rise by 20% compared to their male counterparts in the first 24 months of their tenure (source).
There has been growth in the number of female company directors from 0% to 30%, which contributed to a 15% increase in profitability (source).
Female-led companies outperformed the S&P 500 Index by 226% between 2002 and 2014, when comparing the returns of Fortune 1000 companies led by women to the benchmark index. (source).
Beyond these figures, female CEOs have reportedly helped create a better corporate culture by encouraging collaborative work and incorporating a variety of opinions, which would be conducive to innovation! Shelley Zalis, CEO of The Female Quotient, explains more in this Forbes article: "The rules were written more than 100 years ago for and by men, and are no longer working in today's modern workplace.(…) [M]ore than half of Americans prefer to work with female-led companies, illustrating that leadership norms are changing to help create cultures of care."
Better by 2022?
"In 1999, when Carly Fiorina became CEO of Hewlett-Packard, many believed that the glass ceiling was seriously cracking," explains Pierre-Yves Dugua in Le Figaro. However, despite encouraging figures, we still haven't reached equality in terms of management titles, and the stubborn wage gap persists (women earn about $0.80 for every dollar earned by men in the US).
Moreover, women are still very under-represented in senior management positions in listed companies. Currently, women hold only 6.2% of CEO positions in S&P 500 companies. In France, only four women are involved in the management of a CAC 40 company, and only one woman heads a company listed on the German DAX, which includes 40 companies. In other words, parity is still a long way away!
But progress is being made: women are increasingly reaching senior positions.
In France, for example, this article in Le Parisien noted an increase in women heading France's 120 largest listed companies. The country celebrated the arrival of Christel Hayet as the head of the Orange group at the beginning of 2022. She joins Estelle Brachlianoff (Veolia), Sabrina Soussan (Suez) and Catherine MacGregor (Engie) to form the female quartet of the CAC 40.
In Germany, the share of women on the boards of large companies reached a record high of 13.4% at the beginning of 2022, an increase of 2.4% year-over-year.
Even more impressive, the insular tech sector is trending towards more inclusive goals. Currently, a group of female CEOs in US tech are trying to close the pay gap and serve as role models. They include Anjali Sud, head of Vimeo, and Jayshree Ullal, CEO of Arista Networks.
Finally, there are indications that investment in women by venture capital funds is on the rise in the US after a recent dip. The average valuation of early-stage start-ups founded by women rose from $30 million in 2020 to $45.5 million in 2021. For women-led scale-ups, investment by venture capital funds increased from $70 million to $120 million in 2021, a 69.4% increase over 2020. This suggests that the trend may continue into 2022!
5 high-potential female-led companies on BUX Zero
There are many companies run by women or with women in key leadership roles. You can find a list in BUX Zero and buy full or fractional shares in these women-led companies. We'd like to introduce you to 5 of these successful companies listed on the stock exchange.
Bumble
Bumble is a leader in the dating app industry and its CEO, Whitney Wolfe, is the youngest female leader of a publicly traded company. The group that revolutionised dating now has 100 million active users and a market capitalisation of $5.18 billion.
General Motors
Since 2014, Mary Barra has led the American car manufacturing company General Motors. In 2018, she appointed Dhivya Suryadevara as CFO and made history: General Motors became the first company to have both a female CEO and CFO. From a purely financial point of view, the company has just closed 2021 with $14.3 billion in revenue – a record for the group!
TheRealReal
An online and physical marketplace for fashion, jewellery and home décor with a market capitalisation of $860 million, The RealReal is led by Julie Wainwright, who is also its founder and a member of the Forbes 50 over 50. Read an in-depth portrait of Julie Wainwright here.
AMD
Since 2012, Lisa Su has been at the helm of AMD, the American manufacturer of semiconductors, microprocessors and graphics cards. She has steered the company while its share price rose by 500%! The company was listed in the Fortune 500 index for the first time in 2019.
Eventbrite
You've probably already bought a ticket on this famous platform, but did you know American Julia Hartz has been running it since 2016? Despite pandemic-related difficulties, Eventbrite is slowly getting back on track. Revenue growth has skyrocketed with a 49% increase in annual revenue in just one year.
Investing in women
Of course, supporting female-led companies is probably not the only reason you invest, but perhaps you share similar values with them, and maybe they have more positive growth prospects. This resonates with Miranda Gates' famous phrase, shared in 2014 at the Fortune Most Powerful Women Summit: 'When we invest in women, we invest in the people who invest in everyone else. So when we match their commitment with our own, great things are possible."
—
Written by Clémentine Pougnet.
—
All views, opinions, and analyses in this article should not be read as personal investment advice and individual investors should make their own decisions or seek independent advice. This article has not been prepared in accordance with legal requirements designed to promote the independence of investment research and is considered a marketing communication.