Don't let fees eat away at your profits
Commissions take a big bite out of your profits, even more so when you invest small amounts. With BUX Zero, you can invest without having to pay commissions.
€0
All Orders on US Shares
Zero Orders on EU Shares
Zero Orders on ETFs
Deposits & Withdrawals
Custody Fee
Real Time Quotes
€1
Market Orders on EU Shares and ETFs
Limit Orders on EU Shares and ETFs
Experience a new way to invest
Open a free account in minutes, no more paperwork or lengthy waiting times.
Deposit or withdraw your money for free, quickly, and at any time.
Search for specific assets and create lists of your favourite stocks and ETFs.
Get inspired by our curated lists, and find companies that pay dividends.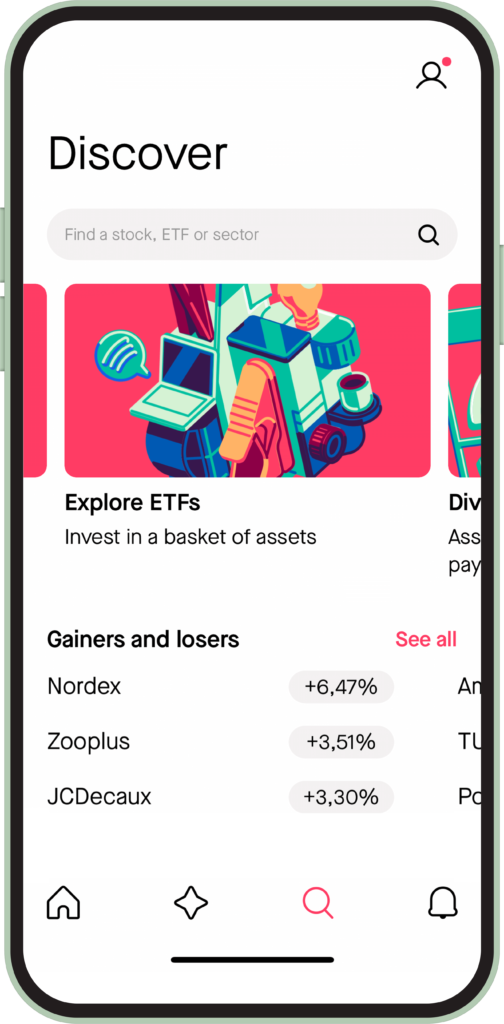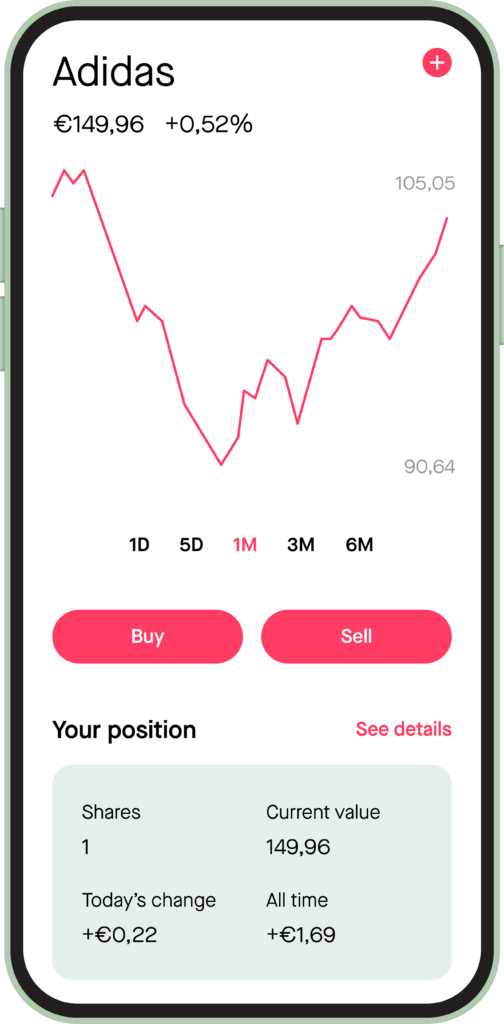 Meet all your investment needs, directly in the app
Get fresh jargon-free news and educational content, at your own pace.
Join and connect with the largest community of European investors.
We're regularly adding new stocks and ETFs. Send us your requests.
Get help and answers from our best-in-class Support Team.
Invest with confidence
BUX Zero is available in 5 countries, making it the largest neobroker in Europe. Join over 250,000 other Europeans who decided to invest with us.
BUX Zero is regulated by the AFM, The Dutch Authority for the Financial Markets 
Your money and shares are stored safely at ABN AMRO Clearing Bank
We safeguard your account with encryption, testing and proactive system surveillance