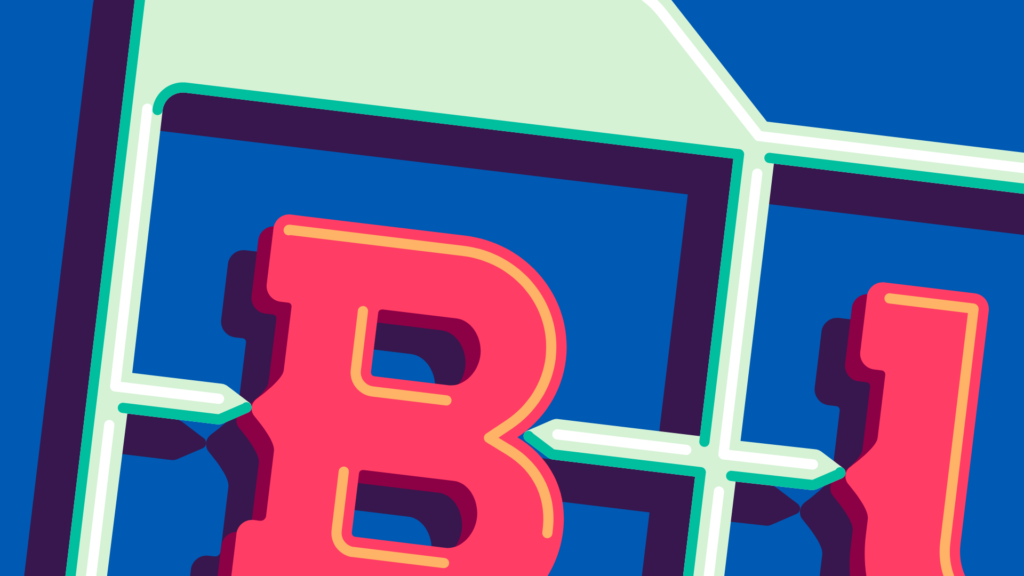 Where do you start to build an investing app? What are the steps and challenges? What does a Product Owner really do? If you're into Fintech or you're planning on starting a career in this industry, these questions have probably crossed your mind more than once. We've asked them (and some more) to Louis Langerman, Senior Product Owner at BUX.
Hi Louis, what's your job at BUX?
I'm a Senior Product Owner on the brokerage side of BUX Zero — our app to invest in stocks without commission, specifically on the cash- and asset-management side. The responsibility of my team is to administer all the cash transactions for users, like deposits, withdrawals and all the other types of internal transfers for trades, fees, taxes, etc. And we also keep a record of the assets that users buy and sell.
What does a Product Owner do exactly?
In software development, teams are usually cross-functional. There are designers who design the interface, developers who actually build it, testers and sometimes data scientists. The Product Owner manages the work and the priorities of the work between all these members. Moreover, a Product Owner is concerned with discovering what the next feature or iteration should be by doing research or data analysis, for example.
You were involved in the early stages of the construction of BUX Zero as a Head of Product (a role you later stepped down from to focus on your current tasks). Where do you start when you have to build an app from scratch?
Well, first you need to figure out what needs to be built, in order to understand what kind of a team you need. So it really started with that. Robbert, the CPO at the time, and Ramon, the Head of Design, started designing the early concept and screens. I remember the home screen and the trade screen. I think there were a portfolio screen and a handful of other screens, and maybe a few notes of how that should work. Aside from that, we had some rather broad business requirements which specified how the business wanted users to experience trading with BUX Zero. And that was it, that's all we had.
At that point, the first thing you do is to start mapping out your user flow through the app: where does a user land and what then; where can a user go, what do they have to do and what does that look like in terms of the user journey. So we started to map out some screens on the whiteboard, really just wireframes with words and the main functionalities.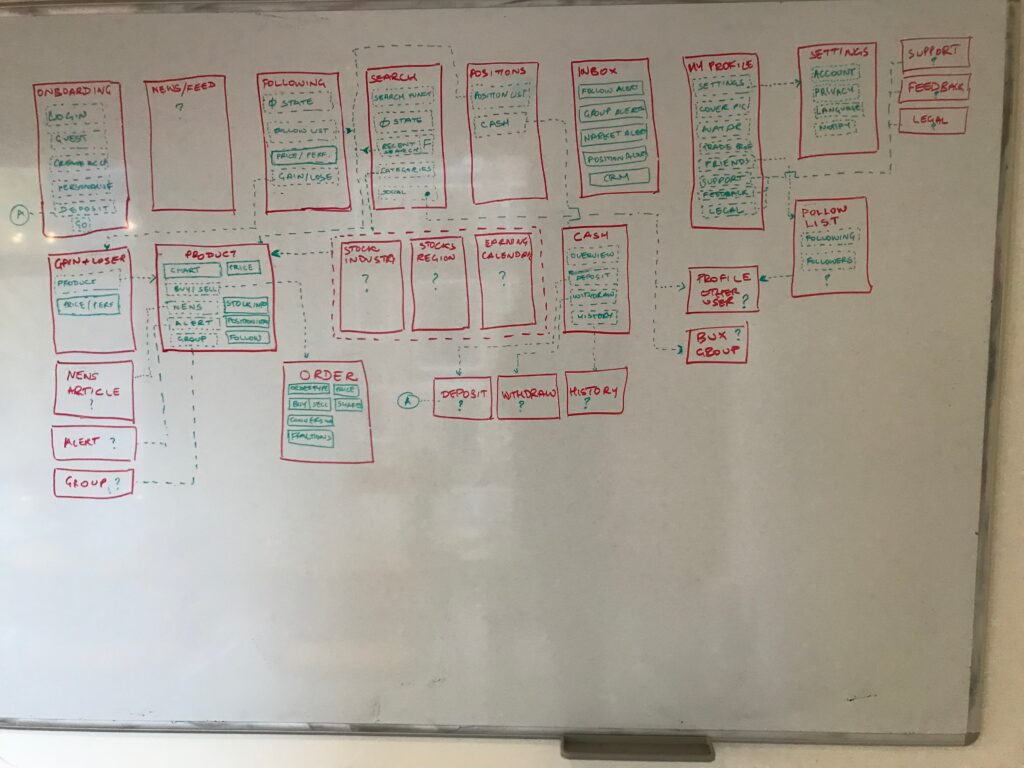 And then we said, all right, we need a team. At that point we knew more or less what we were going to build, thus we knew we needed a product designer, some backend engineers and some mobile engineers. So we put up the team. And one of the early, early questions was — well, what do we build first? Because ultimately you don't want to try and build the whole thing in one go: you want to build something small so that you can actually deliver something as early as possible. I think it was the main verticals of the bottom navigation and then the search screen — that's the first thing we built.
What would you advise somebody who is thinking of becoming a Product Owner?
Well, especially in the Fintech sector, you have a perpetual to-do list. Your work is never done and you should absolutely make peace with the fact that you are never going to be on top of everything. It's just a fact of life. And it's not because, you know, you're lazy or you don't try. It's just that things change so fast: you get new information, there is a delay with a partner, or there's a regulatory change, or one day Apple just decides they don't want to put your app live anymore because they don't like the colour of your button or something. You know, crazy things happen and you need to be able to adjust quickly. So if you're not comfortable with adapting a lot and quickly, then you're going to have a really hard time.
Also, especially in scale-ups, I think you need to be aware of the processes that you need for each stage of the organization's life-cycle or even your team's life-cycle. And you need to keep your finger on the pulse so that you know when a process actually needs some adjustment because it became obsolete and it's not serving you well anymore.
Do you need a technical background to be a Product Owner?
I think, to be successful at product management you need the right personality and work ethic, as well as a healthy dose of analytical thinking and admin chops. But it's not the sort of thing that you're going to go and study for at university, even though there are certifications that you can do, which are really useful. Therefore, if it's something that suits your personality, it is definitely something that you can do.
About the technical background, I have experience in coding, but that's not always necessary: it really depends on the type of team and the type of product that you work on. Sometimes it's almost a prerequisite, otherwise, as a Product Owner, you would just be lost — that's the case if you are working on a pure API team, for example. In general, it's certainly handy — albeit not necessary — to have an aptitude for technical topics. That's especially true if you're in software development, because things inherently do get technical at some point. But let's say you only work on mobile apps and the content domain isn't very technical, then definitely you can get away with far less of a technical background. So… ultimately, horses for courses, I think.
How do you think cash management is going to change in the future?
Well, neo-banks, like N26 and Revolut, are starting to set the trend for how users interact with their cash. Revolut lets you organize your money in 'pockets', N26 in 'spaces'… that is a trend: users are getting very comfortable with swiping a finger from left to right to move money around. So I think that there's a certain paradigm that is being changed. These neo-banks are setting a certain expectation for how easily money can be moved around and manipulated. It's instant, it's easy, it's not a matter of typing in a lot of IBAN numbers and references… you know, the things we got used to over the last fifteen years.
Therefore, you have to be able to support 'instant', that is becoming a given. People do not want to wait two days for a bank transfer to arrive. And the technology is there. Not everyone's using it yet, but it's there. So that is definitely going to become a must-do. And on the cash management side at BUX Zero, we are already looking at how we can make everything instant. There are some challenges because if you've got even one broken link in the chain, your payments are not instant anymore. But there are ways to work around it creatively. And that's what we are looking at, and we've started doing it by partnering with Yapily for example.
Will this be one of the main factors defining competition in the industry?
I think if you have two low-cost brokers, where the trading experiences are maybe quite similar and affordable, then things like instant deposits, the ease of depositing and withdrawal, do become differentiating factors, especially when the general market expectation is shifting towards instant transfers.
In thanking Louis for his insight, we remind you that BUX is hiring a Product Owner for its onboarding process. Check the job description out here.
All views, opinions, and analyses in this article should not be read as personal investment advice and individual investors should make their own decisions or seek independent advice. This article has not been prepared in accordance with legal requirements designed to promote the independence of investment research and is considered a marketing communication.