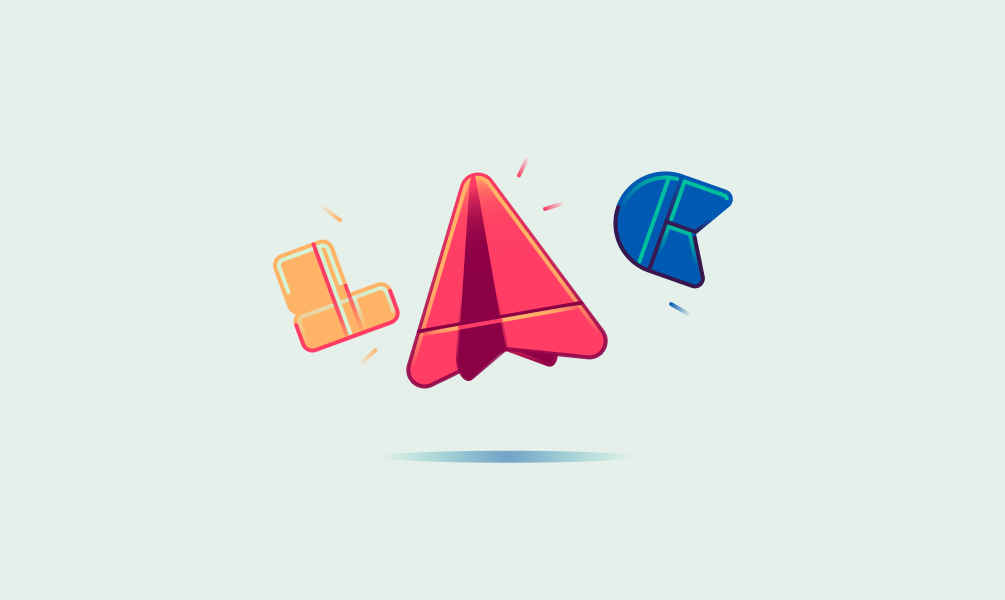 Which investment should you choose?
Investing basics
Do you want to grow your money over the long term, without having to invest large amounts? Then we have a solution: Investment Plans. With BUX Zero, you can start investing with as little as €10 and set up a recurring monthly plan to automate your investment strategy. But how do you begin to decide which stocks or ETFs to include in your plan? In this guide, we'll give you some tips and ideas.
The first rule of investing: diversify
There's an old saying in the investing world: "Never put all your eggs in one basket."
Diversification is a strategy whereby you invest in many different assets from several different sectors. This allows you to spread your risk, so if one asset or sector falls it's balanced out with other investments.
You can diversify in different ways:
With different assets: For example, you can invest in a mix of stocks and ETFs.
With different sectors: In the event of a disaster for one industry (tourism, pharmaceuticals, fashion etc.) you can count on your assets from other sectors to offset your losses.
With different geographic locations: For example, emerging markets and developed markets.
ETFs are often referred to as the kings of diversification because they allow you to invest in hundreds of stocks through a single product.
Learn more about diversification here.
Get inspired: 3 examples
You can also choose to construct your Investment Plan around certain themes. We've selected three examples of thematic portfolios to help you create an Investment Plan that reflects you and your goals.
The Dividend Investment Plan: this gives you exposure to companies and ETFs with a track record of paying dividends.
EU Dividend ETF (iShares)
All World Dividend ETF (Vanguard)
Europe Dividend ETF (SPDR)
Merck & Co
Chevron
The Tech Investment Plan: perfect if you believe in the future of cloud technology, AI, cyber security and innovation.
Nasdaq 100 Index ETF (iShares)
Cybersecurity ETF (L&G)
Cybersecurity and Data Privacy ETF (Rize)
Apple
Microsoft
Meta Platforms
Salesforce
NVIDIA
The Sustainable Investment Plan: this contains companies that have a high ESG (environmental, social and governance) score. This model could be right for you if you share the values of 'sustainability' and believe in a green future.
Europe socially responsible ETF (Lyxor)
All World Socially Responsible ETF (Lyxor)
Beyond Meat
Tesla
NIO
FirstSolar
You know what you want to invest in. But how much should you invest? Learn more about the 50-30-20 rule in the next article.
Test your knowledge
Which of the following statements is false?
Good job!
Oops!
Well done! You can now include fractional US stocks and ETFs in your BUX Zero Investment Plan! This allows you to diversify and access more expensive shares.
Oops. You can now include fractional US stocks and ETFs in your BUX Zero Investment Plan! This allows you to diversify and access more expensive shares.
Investing your money is one of the most reliable ways to create wealth over time. Through this series of articles, we wanted to give you the essential tools to get started with investing. Ready to take your first steps? Download the app, fund your account and discover your free share!