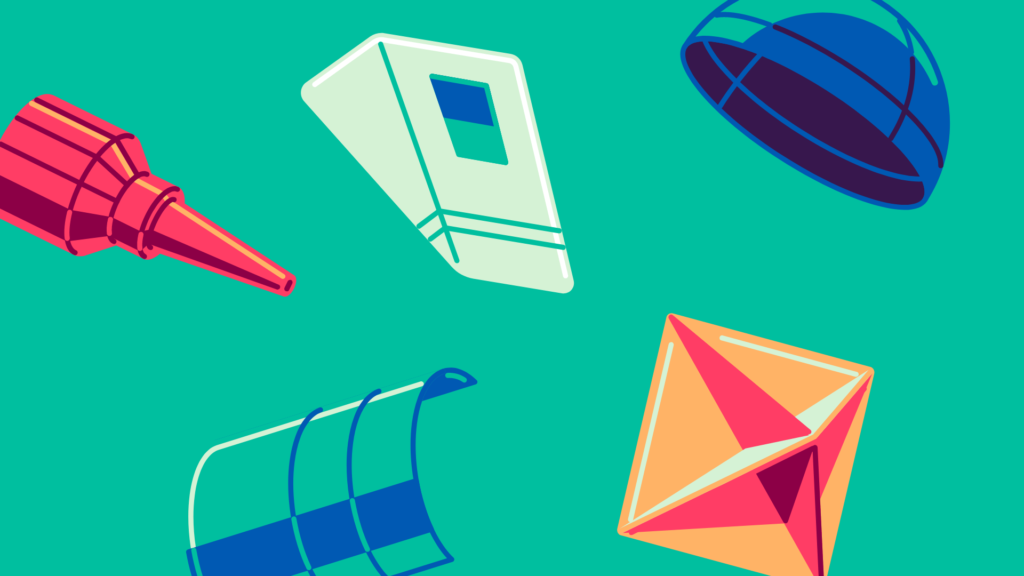 If you don't know Warren Buffett, he's a dude who built a stock portfolio making him one of the richest men in the world. In fact, he's so good at picking stocks they call him the 'Oracle of Omaha'. Fortunately for us, the oracle abides by a few rules on how to build a sexy and rewarding stock portfolio. Without further ado, let's have a look…
Rule #1: Have a threesome with value, growth and income
They say good things come in three's. It's no different when trying to pick awesome stocks.
Identifying a company that is undervalued has been the hallmark of many legendary investors, including Buffett. Perhaps, you're a research geek who looks at company accounts, or maybe you follow the ideas of our BUX writers to find such jewels. However, a favored way among many is to wait for some bad news, or even a scandal to hit a company. A drop in the stock price could mean the company is available on the cheap!
Of course, if it's cheap it could stay there and end being in the bargain bucket. You definitely don't want any of those in your stock portfolio. So, it has to have good long term growth prospects. That's why sticking to companies that you know and use every day is the best place to start. In fact, Buffett has been invested in many companies for more than fifty years. After all, companies like McDonald's and Coca-Cola will probably be around forever, serving up the first fast-food in space!
So, you've found something that's undervalued and has good long term growth prospects. Now you need to make sure the company will pay you enough to own their stock. That's why you want companies who pay good dividends to also be part of your stock portfolio. Dividends? What the heck are they? They are a form of income that a company pays you to own their stock.
Rule #2: Spread your love and diversify
In the sense of building a stock portfolio of course! After all, you don't want all the stocks in your portfolio to be in just one sector. Imagine you only had energy stocks in the portfolio. What happens if there is a sudden crash in oil prices sending energy-related stocks lower? That's certainly not going to end well.
That's why diversification is a huge factor for many top dog investors. Spread your love across different sectors so when one isn't performing well, you still have other stocks that are performing. With a whole basket of sectors to choose from, you really are spoilt for choice. Some of the most popular sectors used for diversification include: energy, technology, healthcare, financials, consumer staples, consumer discretionary, utilities and industrials.
Rule #3: Always use protection and know your risk
When things are going well in your stock portfolio life is pretty easy. However, what happens if a few trades start to go against you? In this instance, you need to know your risk. You certainly don't want one trade to blow you out of the water. That's why many choose to spread their capital over a basket of trades, instead of having all their capital tied up in just one trade.
If you follow rules one and two then you have clear cut reasons on why you have certain trades in your stock portfolio. If one of those reasons change, then that could be the time to bank some profits or cut your losses. Whilst no one ever aims to be wrong, there will be a point where you have to say this trade is no longer working for me or has run its course. Having rules and a methodology makes life a heck of a lot easier.
And don't forget Warren Buffett's most important risk management rule: "Don't lose money!".
Rule #4: Play the long game rather than the short one
When building your stock portfolio like Buffett, it pays off to play the long game rather than the short one. In fact, Buffett tends to stay away from highly speculative stocks that only offer short bursts of movement. He would rather diversify his stock portfolio into companies that will be around for the future, rather than a hot stock for the next few months. That's sage advice from the billionaire as the market is always going to move up or down on a daily basis. However, if a company offers good value, growth and income prospects, then, in the long term, it's probably going to grind higher. BTW, playing the long game is also a lot more stress-free, isn't it?
All views, opinions and analyzes in this article should not be read as personal investment advice and individual investors should make their own decisions or seek independent advice. This article has not been prepared in accordance with legal requirements designed to promote the independence of investment research and is considered a marketing communication.