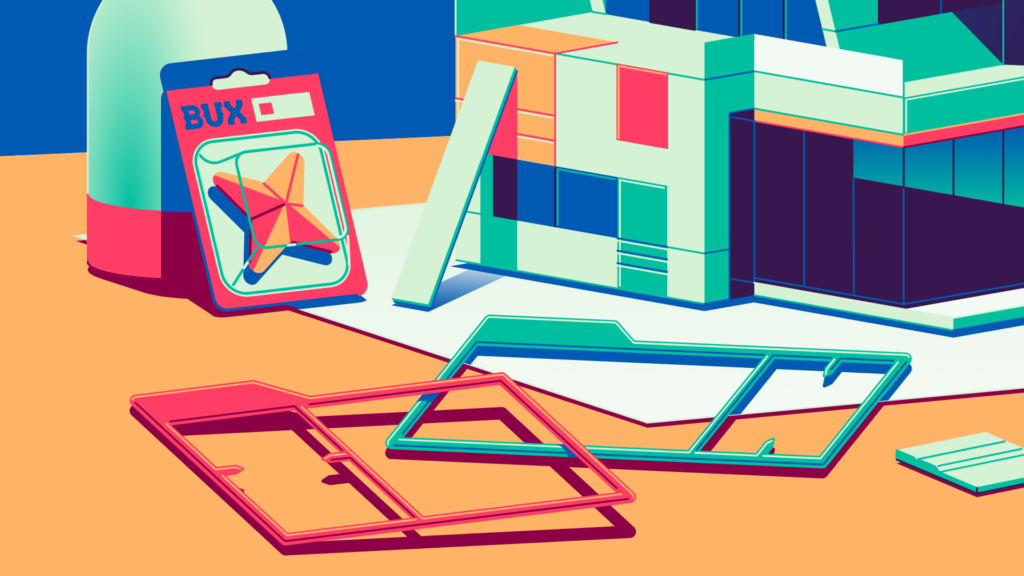 Can 'rapid delivery' startups kill big players on the stock exchange?
News
What happens if you run out of toothpaste or forgot to buy popcorn for movie night? Well, now you can have your favourite groceries delivered within ten minutes using an app. It's all thanks to so-called 'rapid delivery' drivers on mopeds and bicycles. This disruptive technology might be convenient for us, but it could be a major threat to some existing players on the stock market.
None of these startups are profitable yet, and analysts still aren't sure if the revenue model is feasible. But the explosive drive of these young companies can't be ignored, and they're being supported with considerable capital. Let's take a closer look at these new startups in the grocery industry, some of which have already gone public.
Rapid delivery: a new niche breaking out
This niche has exploded in a short period of time and now threatens the market share of supermarket chains in Europe and the US. Any company that delivers food to your home could see its share of the market eroded by rapid delivery services.
Unicorn Gorillas?
Gorillas is a German startup that shows how fast the niche sector is expanding. It was founded in May 2020 and quickly raised €240 million in a new investment round in March 2021. The company is currently active in 57 cities across Belgium, Denmark, Germany, France, the Netherlands, Spain, the UK and now the US. The company is already a unicorn with its valuation soaring beyond $1 billion. And it only took a year and half to get there.
Gorillas' competitors
Gorilla isn't the only startup making waves in Europe. Dutch finance newspaper Financieele Dagblad outlined a handful of competitors including British startups like Dija, Weezy and Zapp. Then there's the Turkish company Getir and the German Flink. Getir raised €107 million this year and Flink got a capital injection of €43 million.
Public grocery delivery services in the US
In the US, the competition in grocery land is already cutthroat. Gorillas recently launched in America and some other players have gone public, such as grocery delivery app Instacart. Chinese companies like Dingdong and Missfresh went public this year, raising enormous amounts of money. On top of that, tech giants like Alibaba, JD, Pinduoduo and Tencent have invested in the sector. Everyone worldwide wants to participate in this fast-growing industry.
Supermarket shares
What will the growth of rapid delivery mean for the market share of traditional supermarket chains? Major players such as Walmart, Ahold and Target have expanded their brick-and-mortar supermarkets with their own delivery services (delivering within a day at most). Carrefour has partnered with Deliveroo to enable grocery deliveries, too. Are major players going to wait for their market share to get swallowed up? This will be interesting to keep an eye on.
Competition with food delivery companies
Perhaps these rapid delivery companies will also compete with meal delivery apps in the future? The switch from groceries to fresh meals is quite easy to make. And if you have a strong platform, customers will probably remain loyal to you. Expanding from an existing customer base is easier than conquering a market from scratch. So, food delivery companies like Just Eat Takeaway, Uber Eats, Hello Fresh and Delivery Hero could also see their market share eroded by flash couriers.
Is there room for all these players in the market?
One investor, Tamara Oblamov of Tablomondo, explained to MT/Sprout that the revenue model for rapid delivery services only becomes profitable at a mass scale of deliveries. And there is no room for sharing the market. This implies that one dominant market leader may emerge.
It's not difficult to imagine. Look at Amazon, which has evolved from a bookshop to an all-purpose giant. No one can predict exactly how rapid delivery will change the food and retail delivery landscape, but with so many wealthy players in the same arena, it's almost inevitable that we're going to see winners and losers in the stock market.
—
All views, opinions, and analyses in this article should not be read as personal investment advice and individual investors should make their own decisions or seek independent advice. This article has not been prepared in accordance with legal requirements designed to promote the independence of investment research and is considered a marketing communication.