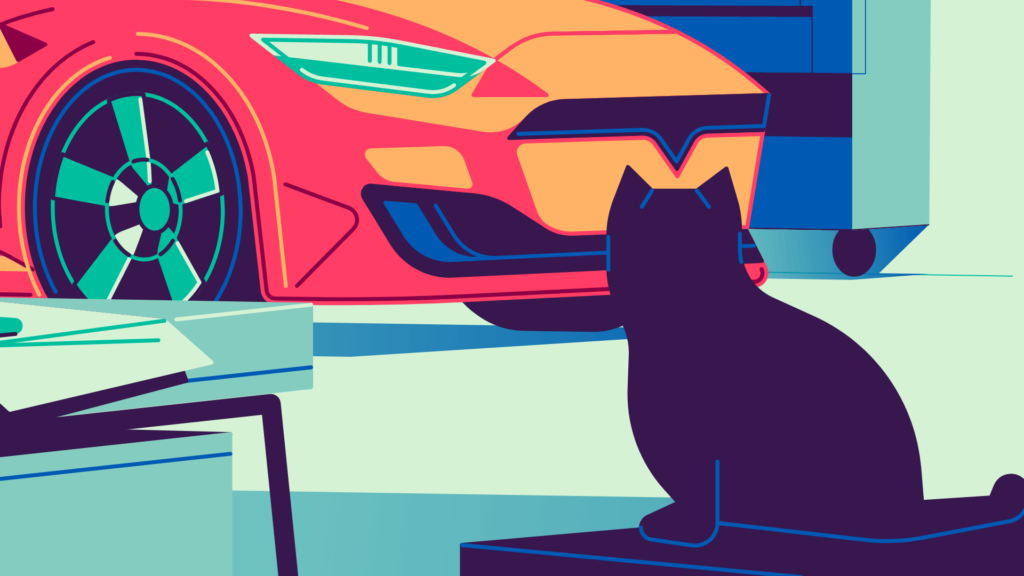 Apple, Tesla stock split: here's what you should know
News
On August 31st, Apple and Tesla will split their shares. A split like this happens more often than you might think, so today we'll explain exactly what a stock split is and why companies do it.
What happens in a stock split?
A stock split is one of many 'corporate actions' taken by big companies. A corporate action is anything that changes the share of capital or voting rights held by a company's shareholders. Others include mergers, takeovers, dividend adjustments, and issuing more shares.
So what exactly is a stock split? Well, in the case of a 1:5 stock split, every share is 'split' into five. If you owned one stock before, you now own five. The value of your overall investment won't change – instead of one share worth £1,000, you'd own five worth £200 each.
In other words, the total value of the company remains the same, but the number of total shares increases.
Why do companies do this?
Companies often split their stock when the share price has gone up massively in value, making it appear too expensive for some investors to buy.
Take Tesla for example. Tesla went public ten years ago with a share price of $17. A Tesla share now costs around $1,800 – quite expensive for a single share. After the split, the price is much more attractive to smaller investors.
While this is the first stock split for Tesla, Apple has already done several splits in the past.
What happens to my Apple and Tesla stocks on BUX Zero?
Apple and Tesla will do their splits at the end of August. At Apple it's a 1: 4 split. Tesla's is a 1:5 split.
If you've invested in Apple or Tesla with BUX Zero, you'll be included in the split, so long as you have shares in the company on the reporting date. For Apple it was August 24th, for Tesla it was August 21st.
The split will take place after the US market closes on August 28th, so you'll automatically have the additional shares in your account on the next trading day – that is Monday, August 31st.
The value of each individual share will decrease accordingly but you'll still have the same total stake in the company. If you want, you can now buy more shares at a lower price.

All views, opinions and analyses in this article should not be read as personal investment advice and individual investors should make their own decisions or seek independent advice. This article has not been prepared in accordance with legal requirements designed to promote the independence of investment research and is considered a marketing communication.