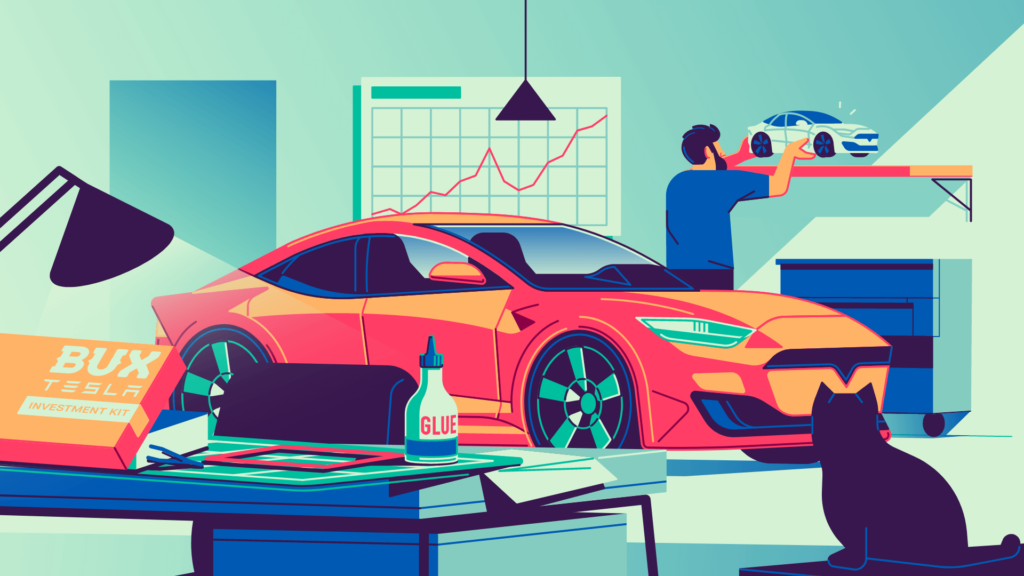 Germany is a nation of car drivers, but above all a nation of auto suppliers. It's no longer just tires and engines, but computers, artificial intelligence and global supply chains. We've all heard of Volkswagen, BMW, Daimler and co. but they're not the only auto companies in Germany.
The automotive suppliers are the second, indispensable line of manufacturers. And they're more influential than you might think. Many of these companies are in the MDAX or SDAX, i.e. the sidekicks of the main German DAX index.
Relying on the automaker
When the big-name car companies are struggling, auto suppliers naturally take a hit as well. During the corona crisis, many had to tighten their belts. The demand for cars fell sharply. But crises can also bring opportunities. Some of the suppliers have built up new lines of business outside the auto industry over the years to keep the company crisis-proof.
You can invest in some of these companies with BUX Zero. Here are our newest additions:
Hella
With a history going back more than 100 years, Hella – based out of Lippstadt – is one of the biggest automotive suppliers in the world. The company makes a lot of things, but it's best known for lighting technology and electrics. If you see a blue, flashing light chasing you down the street, it could be made by Hella! The company also develops camera-based driver assistance systems. They are right at the forefront of automated driving. Hella is currently listed in the MDAX.
Leoni
Leoni's history goes back to the 16th century. The Nuremberg-based company makes wiring systems and cable routes. Cars are now basically computers on wheels so wiring and data is in hot demand. Leoni is currently listed in the SDAX.
Leoni doesn't just build car parts. It also has a big presence in the home and energy sector. Almost everything these days is connected and wired up. With around 95,000 employees, the company operates in 32 countries.
SAF-Holland
Germany is the world's biggest exporter, and you don't get that title without a massive trucking industry. Millions of trucks bring goods from A to B every day. SAF-Holland makes a lot of the parts for these trucks: axles, suspension systems and trailer hitches. SAF merged with US-based Holland Group to help capture some of the US market too. The stock has been listed on the SDAX since 2010.
Stabilus SA
Have you ever driven in a real classic car? It's a bumpy ride! That's what the guys at Stabilus thought in the 1930s, so they developed the first hydraulic lever shock absorber. Since then, the company has grown steadily and operates in every continent. And it's not just wheel suspension, they also make dampeners for doors, hoods and tailgates. Anything that closes quietly and gently could be made by Stabilus. The company has been listed on the SDAX since 2014.
Elringklinger
Elringklinger AG is the parent company of an incredible 39 subsidiaries. Their products include sealing systems, shielding parts and battery technology as well as engine services. The company is based in Baden but spreads its know-how in the US and China, too. Elringklinger operates in 140 countries worldwide and employs more than 10,000 people. It was previously listed in the MDAX, but is currently listed in the SDAX.
As you can see, there are some great stocks to be found beyond the 30 DAX companies, with small-cap gems hiding out in the MDAX and SDAX. You'll find all these automotive suppliers in the BUX Zero app.
All views, opinions and analyses in this article should not be read as personal investment advice and individual investors should make their own decisions or seek independent advice. This article has not been prepared in accordance with legal requirements designed to promote the independence of investment research and is considered a marketing communication.