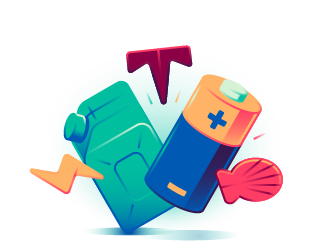 Hopeful Hydrogen
8 Stocks and ETFs
Linde
Bloom Energy
Ballard
Plug Power
Thyssenkrupp
Ford Motor
Nextra Energy
iShares Global Clean Energy
View all thematic lists
Hydrogen: The Next Big Investment Trend?
News
Hydrogen is at the forefront of science and sustainability and could be the next big thing for climate protection and the economy. The two-week UN climate change conference in Scotland recently came to an end with commitments to reduce pollution and reach net zero emissions targets in the years to come.
Hydrogen could help achieve those goals. Not only in terms of powering cars, but also as an alternative energy source. Hydrogen is invisible, odourless, non-toxic, lighter than air and abundant on the planet. It's also found in a wide variety of chemical compounds and substances, e.g. oil, gas, biofuels, sewage sludge and even water.
Is the hydrogen boom coming?
According to the World Energy Council (WEC) analysis, at least 20 countries have already adopted a national hydrogen strategy, or are about to do so.
Big economic powers like Japan, Russia, China, France, South Korea, Spain and Portugal are also considering a strategy. Research and development are underway and that could trigger a boom for many companies.
Hydrogen producers
The beauty of hydrogen is that it is versatile. It can be converted into fuel, synthetic natural gas or used directly to generate electricity. Companies that produce hydrogen and related producers could be among the first to benefit if car companies decide to build hydrogen-power vehicles. Hydrogen companies that could benefit include Air Products & Chemicals, Air Liquide and Linde.
Electrolysers and fuel cells
Fuel cells are a real challenge when it comes to hydrogen. Not only is hydrogen difficult to handle, but it can also be dangerous, which is why fuel cells have to be particularly safe. Companies that produce these safely could benefit from high demand in the future. These are companies like Cummins, Bloom Energy, Ballard and Plug Power.
Another major player could join the competition in 2022. According to Bloomberg, the German company ThyssenKrupp wants to spin off its electrolysis unit and go public. The unit, called Uhde Chlorine Engineers, alongside a joint venture with Italian company De Nora, is helping to build hydrogen production plants.
Hydrogen in cars
Fuel cells can also be built into cars, allowing them to run on hydrogen. This could unlock new innovation because there's potential to get a longer range than battery-powered electric cars. Toyota and Hyundai already have hydrogen fuel cell vehicles on the market. Mercedes has run a pilot test and there are further models in the works. So keep an eye on stocks like Ford, Toyota, Volkswagen, Daimler and BMW.
Pipeline company
Of course, the hydrogen also has to be transported from A to B. This is another careful process because hydrogen is flammable when combined with oxygen. Above a certain ratio, the mixture can be explosive. Experts believe that hydrogen is less dangerous than other car fuels, but caution is still required. Companies that transport hydrogen are, for example, Enbridge, Kinder Morgan, TC Energy and Williams Companies.
Suppliers
As we mentioned, hydrogen is not just used for cars and fuel cells, but also for energy production. This is particularly interesting when it comes to climate protection because fossil fuels and natural gas could be largely replaced by hydrogen. Companies like NextEra Energy are researching this possibility.
Nobody knows yet whether hydrogen will really be the next big thing. But we already know that many companies and countries are working on it, some of them very successfully. It will be interesting to keep your eye on this sector closely.
—
All views, opinions, and analyses in this article should not be read as personal investment advice and individual investors should make their own decisions or seek independent advice. This article has not been prepared in accordance with legal requirements designed to promote the independence of investment research and is considered a marketing communication.