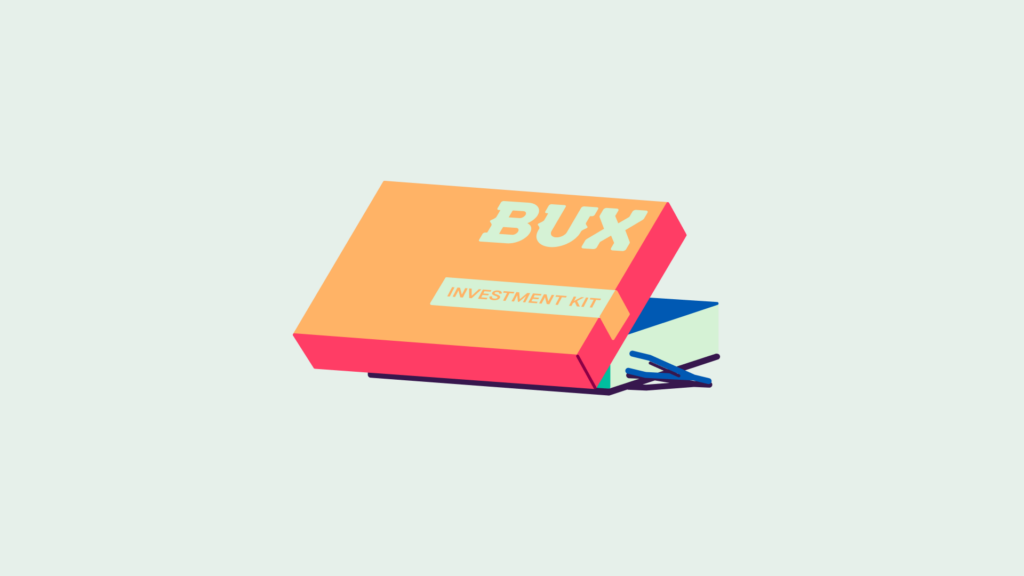 Investing regularly over the long term can be an effective way to build long-term wealth. In another article we explained the potential that lies behind investing regular sums of money and sticking to a monthly schedule. The great thing about this strategy is that you don't have to invest a lot of money, as long as you do it regularly – for example with our Investment Plan.
Today, we'll explain how you can take the hassle out of investing, and set up recurring monthly buys in stocks and ETFs with BUX.
How does recurring investing work?
Instead of trying to time the market and guess the perfect moment to invest (which almost never works), you make a regular investment at the same time each week or month. When you do this, timing doesn't matter too much. This is also called the dollar cost averaging effect.
For example, if a stock is lower one month, you'll end up buying more shares for your money. And if it's higher in the next month, you'll get slightly fewer shares. Over time, it tends to average out. You can be flexible too – maybe you skip one month and invest a larger amount the following month. The key is to make it a regular habit.
Even small sums will get you ahead
This strategy is particularly powerful because you can get started with small amounts. For example, you could start with €25 or €50 every month. Some invest quarterly but with bigger sums.
Let's do some sums. Imagine you invest €50 every month with a return of 5%. After ten years, you will have deposited €6,000. On top of that, you'll get a return of €1924.
In the long term, compound interest will help you if you reinvest any dividends you get along the way. Some ETFs automatically reinvest your dividend – these are called accumulation ETFs. On BUX, for example, the iShares Germany DAX 30 Index ETF is an accumulating ETF.
Set-up your monthly Investment Plan in 3 easy steps
Choose stocks and ETFs
Add companies and ETFs you believe in, from a range of industries.
Set the amount to invest
Select an amount for each asset, starting from €5 per asset.
Pick a date and a goal
Choose the date and name each plan after a different financial goal. Once you've created a plan, we'll automatically execute it for you every month. Feel free to pause, edit or even cancel your plan anytime.
We've also added fractional stocks and ETFs to the Investment Plan, so you don't need to buy a full share each time. Using the magic of fractional shares, you can set a fixed budget every month for your Investment Plan, and we'll buy as many fractions as possible while staying within your budget.
Want to go one step further?
You can even automate your deposits straight from your bank account to BUX every month. This way, you'll always have enough cash available to execute your Investment Plan. Head over to the deposit page in the app and you'll find a handy explainer. We take you through the three simple steps to setting up recurring deposits into BUX.
—
Create your Investment Plan in the app and start investing on a regular basis.
—
All views, opinions, and analyses in this article should not be read as personal investment advice and individual investors should make their own decisions or seek independent advice. This article has not been prepared in accordance with legal requirements designed to promote the independence of investment research and is considered a marketing communication.